November 20, 1942 – August 1, 2020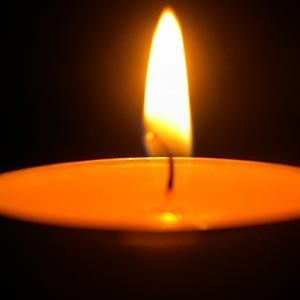 Lewis "Chuck" Schena, Jr., 77, beloved husband of Nancy (Ames) Schena, passed away on Saturday, August 1, 2020, with his family by his side. Born in Malden, he is the loving son of the late Lewis and Jeanette (Lombardi) Schena.
Chuck grew up in Malden and was a graduate of Malden High School. Chuck and his wife Nancy settled in Reading to raise their family. Chuck was an employed electrician with the Local 103 until his retirement in 2010. Chuck was the president of the Boosters Club, Volunteer with the Pop Warner League, a Cub Master and Scout Master, and a member of St. Agnes Church. Chuck also donated much of his time to Reading Memorial High School. He was a loving and devoted husband, father, and grandfather. He will be truly missed by his loving family and many friends.
Chuck is the Devoted father of Matthew C. Schena and his wife Kimberly, Andrew T. Schena, and his wife Erin and Allyson V. Lauziere and her husband Scott. Cherished grandfather of Ryan and David Schena, Tayler Finegan, and Madison and Ashley Schena. Loving Brother of Paul Schena and the late Janet Cook. Brother-in-law of Charles H. Ames and his late wife Janet, Richard Ames, and his wife Linda, Robert Ames, and his wife Cheryl, Kristine Notarangelo, and her husband Frank, Barbara Dryer and her husband John and Paul Ames and his wife Kathy. He is also a loving uncle to many nieces and nephews.
A Funeral Mass celebrating Chuck's Eternal Life will be held on Friday, August 7th, at St. Agnes Church, 186 Woburn St., Reading at 12:30 pm. Please go directly to Church.
Family and friends are cordially invited to gather and share memories with Chuck's Family at the Doherty-Barile Family Funeral Home, 11 Linden St., Reading, on Thursday from 4 to 8pm. Parking attendants and handicap accessibility are available.
Face coverings must be worn at all times while in the funeral home, and guests are required to follow safe social distancing guidelines per Massachusetts regulations. 40% of funeral home capacity will be allowed in at one time.
In lieu of flowers, please consider making a donation in Chuck's memory to the MSPCA Ashton's Fund at MSPCA Equine & Farm Animal Center, Attn: Ashton's Hope Fund, 400 Broadway, Methuen, MA 01844 or to Help Support Erin and Andrew's Charity Run at Charity. GoFundMe.com/Donate/Project/Ronald-McDonald/House/Boston/Harbor3/ErinFoley-Schena

For further information www.facebook.com/BarileFamilyFuneralHome.