April 05, 1942 – July 28, 2020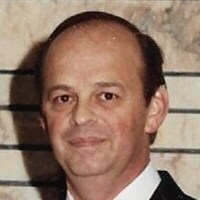 James H. "Jimmy" Blomely, Jr. of Stoneham, formerly of Reading passed away on July 28, 2020 at the Good Samaritan Medical Center in Brockton. He was 78 years of age.  Jimmy was born in Everett MA on April 5, 1942 the son of the late James H., Sr. and Bettina C. (Cushing) Blomley.
Jimmy was a graduate of Everett High School class of 1960. He graduated as a Master Electrician from the Franklin Institute and then went on to proudly serve his country for 6 years in the army. Jimmy Graduated from Wentworth Institute of Technology Summa cum laude.
Jimmy was retired as a Project Manager from the Reading Municipal Light Department where he worked for 42 Years. He was a member of the National Rifle Association. Jimmy was a family man.  He was a giver and never taking.  To know him was to love him.  He loved his family hard and fierce.  His smile, his humor, his kindness, his strength, and his love will be forever missed.   
James was a loving husband to Donna (Boudreau) Blomley. Devoted father to Wendy and her husband Harry Cassetta of New Mexico and the late Stacy Blomley.  He was the loving stepdad to Michelle and her husband Daryl Bryson of Clinton MA, Robert Mackeil of Stoneham, and Michael and his wife Rita Mackeil of Reading. He was loved and will be missed by his grandchildren Anthony Cassetta and R.J., Julia, Matthew, Zach, and Michael Jr. Mackeil. He was the brother of Judy and the late William Lynn of Groveland and Janice and Arthur Murphy of Georgetown.  He is also survived by many nieces and nephews and his best friends Clare and the late Frank Richard Hadley of Reading.
Jimmy,
We will endlessly adore and remember you-we will stand taller and stronger, knowing you are now watching over us-always believing.
A visitation will be held at the Douglass, Edgerley and Bessom Funeral Home 25 Sanborn St. (corner of Woburn St.) Reading on Friday, July 31 from 5:00 pm-7:00 pm.  Funeral Services and burial are private.