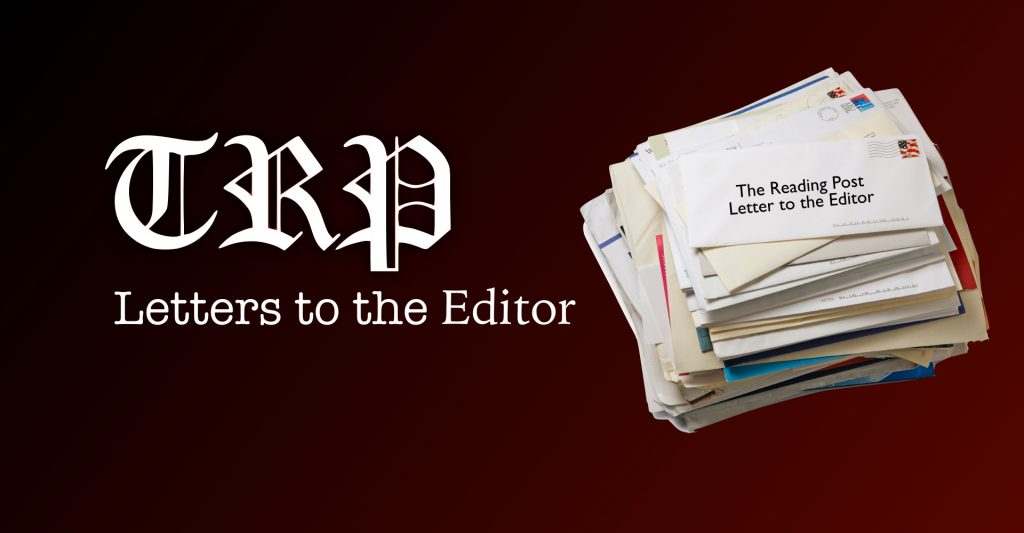 The Reading Post accepts Letters to the Editor. All letters must be signed. The Reading Post reserves the right to edit or not publish any letters received. Letters do not represent the views or opinions of the Post. editor@thereadingpost.com
---
To the Editor:
Let me come out and say it, I am a Reading progressive – the committed type, the ones who get involved and get to know the candidates. It gets confusing, too many claiming to be the right candidate. Most people stick to party lines and go from there, but, what do you do when your party has two amazing people that you know and trust? How do you choose? I am of course talking about Ed Markey and Joe Kennedy. Great people, but different. I know that because I have worked with both of them.
I am a part of the working class. As much as I look up to the Kennedys and their legacy, they are not the family that I expect to understand me, and my needs. Ed Markey is someone I have always felt I can count on; whom I know understands where I am coming from. When I lived in Malden, where I lived for 18 years, I was excited to know Ed Markey lived in my town, where he has fought for progressive issues since the mid-70s. 
I know I can count on Ed Markey. He fights alongside workers. He was there when workers from the Stop and Shop needed support negotiating better working conditions. He was there for the Marshfield trash collectors. Most importantly, he has been there for teachers and for schools.
Ed received an early endorsement from the American Federation of Teachers, not because he asked for it because he deserved it. He is a friend of education. He fought for better technology in public school, especially in his hometown of Malden. Educators know that Ed will fight the good fight for us. He cares; he has demonstrated that he will go to bat for us.
Ed is an original sponsor of the Green New Deal. He is the right person who can continue to use his experience, connections, and strategic work to bring about legislation to truly protect the planet that we are going to leave for future generations.
He represents me because he is like me. If you feel that he represents you, Talk to your friends, volunteer for Ed's reelection campaign. He has been earned our trust and deserved to continue doing an amazing job as our voice in Washington. Reading needs him for our schools, for our community, and for the future of our youth.
Gloria Salazar
Carnation Circle