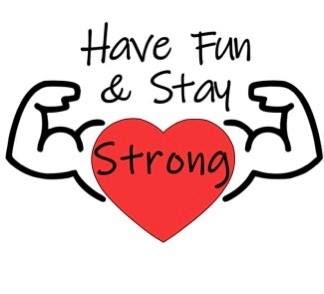 Reading, MA ­– While quarantine has some returning to well-loved TV shows and a counting down of days until things return to normal, 10th grader Bella Adlah has used this time to create a project to help local hospitals.
"I was excited to finally be at the age where I could volunteer at a hospital, but then COVID came and that was not possible. So, I was trying to think of ways I could still give back to local hospitals. About a month and a half ago I started thinking about ways I could make kids smile while dealing with being in the hospital and thought a care package of fun things would be helpful" said Adlah.
In a little under two months, Adlah's organization Have Fun & Stay Strong has already partnered with eight local hospitals and nonprofits: Shriner's Children's Hospital, Mass General, Mass Eye, and Ear, Tufts Floating Children's Hospital, St Jude (Memphis) Jimmy Fund, Lawrence General, and Lowell Hospital.
With a focus on giving children something fun to do while they are in the hospital, Have Fun & Stay Strong has created 160 bags of toys to send to the hospitals listed above.
"I tried to come up with items that they could use to pass the time and just some fun things to keep their spirits up. For example stickers, stuff animals, Legos, trucks, drawing boards, bracelets making, coloring books, stress balls, and many other fun items" said Adlah.
Have Fun & Stay Strong is accepting donations through their Amazon wishlist, but local businesses and individual donors can donate directly to the organization through the company's Venmo, which can be found under the name "Have Fun And Stay Strong" on the app.
Local businesses that have already donated to Have Fun & Stay Strong include Christopher's Restaurant, Colombos Pizza Cafe, Reading Eye Association, Nella's Pizza, and Cupcake City.
"My goal is to reach as many children and hospitals as I can. I am hoping to expand my project to children in homeless shelters and foster care. My projects' motto Have Fun & Stay Strong can be used in many trying situations. Most of all I just want to make a child smile" said Adlah.