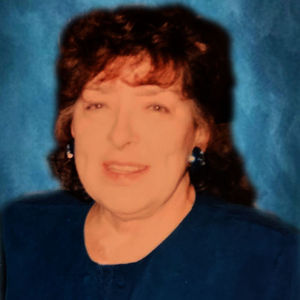 Mary Ann L. (Thompson) Atwood, age 83, passed away peacefully on Monday, June 8, 2020, at Parkland Medical Center, Derry, NH.
She was born on February 21, 1937, in Staten Island, NY, and was the daughter of Lester Thompson and Anna (Stucko) Thompson. She was the wife of the late Stanley N. Atwood and was a long time resident of Reading, MA.
At 17, Mary Ann attended the Daughters of Mary of the Immaculate Conception in New Britain, CT. After taking her vows as a nun, she was assigned to Our Lady's Guild House, Boston, MA where she worked with underprivileged children and attended Emmanuel College. After leaving the convent, she became a devoted teacher for over 30 years for the City of Lynn, MA, where she taught 4th, 5th, and 6th grade until her retirement.
Mary Ann married the love of her life Stanley in 1972 and embraced his four children as her family. They hosted memorable Christmas Eve family gatherings for many years. She had a caring and generous heart and was well known for her witty sense of humor. She loved her Schnauzers: Buttons, Sneakers, Woody, Mark, and Simon. They were her comfort and joy. Early on in their marriage, Mary Ann and Stanley were antique enthusiasts and enjoyed flea markets, so much that they worked every weekend at the Hollis and Derry Flea Markets for many years.
Mary Ann was a devoted Catholic. She was blessed with a beautiful singing voice and shared her talents with the choir at St. Agnes. After her retirement, she became an active parishioner at St. Theresa's Church. While in good health, she attended Mass every day and loved going out for coffee and a donut after. She was involved in the RCIA and counted collection money every Monday with her good friend, Joan. She enjoyed traveling with the church to Lourdes, Medjugorje, Rome, and bus trips to Washington, DC.
Mary Ann is survived by her sister, Ann Marie Thompson; uncle, Richard Thompson; four step-children, Thomas Atwood and his wife Lynn, Gary Atwood and his wife Denise, Marsha Greenwood, and Barbara Bamberg and her husband Kurt; fifteen grandchildren: Lisa, Paul, Derek, Kimberly, Danielle, Melissa, Katie, Adam, Holly, Colleen, Shauna, Barbara Jean, Nicholas, Douglas, and Stephen; 25 great-grandchildren and 6 great-great-grandchildren. In addition to her parents and husband, Mary Ann was predeceased by her son-in-law, William Greenwood, and great-grandson, Patrick Stanley Fredrickson.
The family would like to extend their deep and heartfelt appreciation to the wonderful staff at the Warde Health and Rehabilitation Center who cared for her for the last two years. Those who wish may make a memorial contribution in Mary Ann's name to Warde Health and Rehabilitation Center, 21 Searles Rd, Windham, NH 03087.
ARRANGEMENTS: The Mass of Christian Burial for Mary Ann will be celebrated in a private service for immediate family only. She will be laid to rest beside her husband at Charles Lawn Cemetery, Reading. Assisting the family with arrangements is the Phaneuf Funeral Homes and Crematorium, Manchester, NH. To view Mary Ann's Online Tribute, send condolences to the family, or for more information, visit www.phaneuf.net.