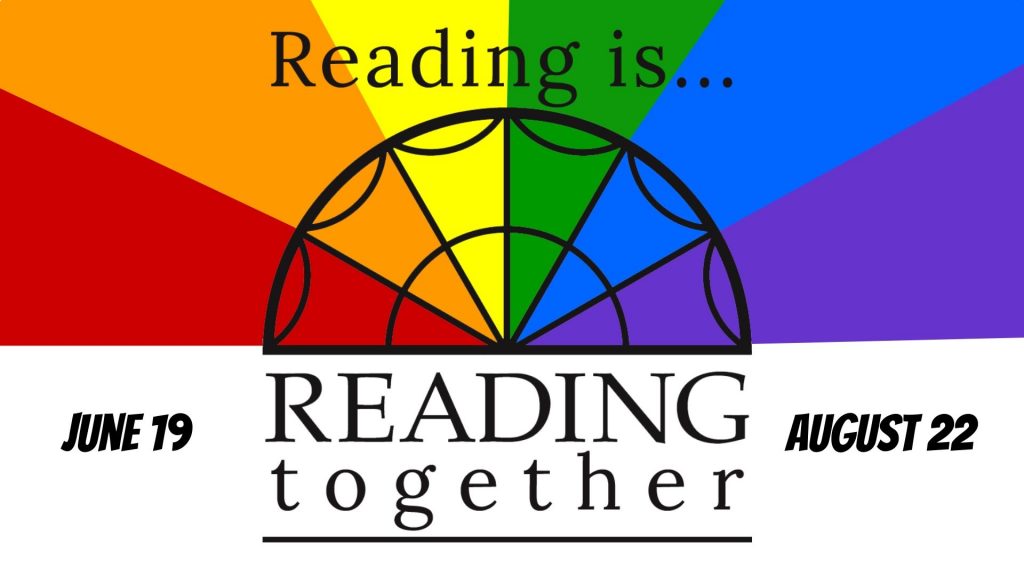 Reading, MA — This year Reading Public Library's summer reading program is easier than ever. Best of all, your summer reading time will directly benefit our community. We're inviting the entire community to read together because together, we can make a big difference. 
Thanks to the generous support of the Friends of the Reading Public Library, your reading time will turn into dollars that will be donated to the Reading Food Pantry. Every person, of all ages and abilities, can help make a difference by reading, listening, and completing special challenges.
Here's how it works. Every reader is part of a team – red, orange, yellow, green, blue, or purple – and each reader tracks the amount of time spent reading books, listening to audiobooks, and working on weekly challenges. Challenges? Every week, there will be a bonus challenge to liven up your summer learning and fun. Log the time you spend working on the challenge just like reading and listening time.
When all the teams' time combined equals 1,000 hours, we've reached our goal! The Friends will donate $1,000 to the Reading Food Pantry. Each team will be led by an RPL staff member who will cheer the group on along the way and help build team & community spirit. The winning color team will earn intangible but priceless prizes: bragging rights, admiration, and envy.
Living in Reading is not a participation requirement. Feel free to invite your Grandma in California or best friend in Korea to join! All ages and abilities are invited to join.
Participating is easy!
When: Reading Together begins on Monday, June 19 at 9:00 am and ends on Friday, August 22 at 5:00 pm. You can join at any time during the summer.
Register: Register as an individual or a group: readingpl.org/summer-reading or phone: 781-944-0840
Log your time: Time spent reading, listening, and working on weekly challenges all counts to your team's goal!
Ideas for your reading list: Reading lists for Reading Middle and High School are now available, and check out "What to Read Next" on our website, readingpl.org.
Keep in mind
There are no fines or fees for overdue material at the Reading Public Library.
You can subscribe to receive updates about the library and its opening status: http://eepurl.com/bwpOT
Visit "RPL @ Home Page" (https://www.readingpl.org/rpl-home/) where you will find downloadable books and resources for all ages.