This summer the Reading Public Library can help you tune up your skills and learn strategies to boost your employment search. Look for Zoom workshops throughout the summer in our Job Search Series. All programs are online Zoom workshops. Registration via the library calendar is required. (The calendar is here: https://libcal.readingpl.org/)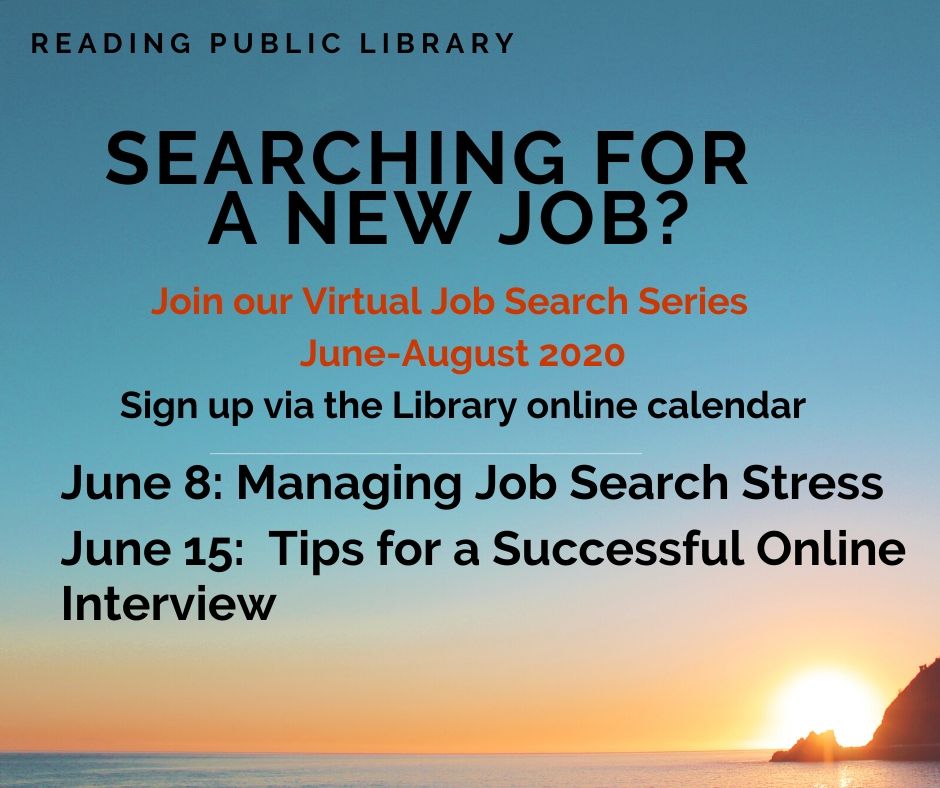 Gary Gekow presents the Library's June workshops. Gary Gekow has over 20 years of employment consulting and recruiting experience in the Boston marketplace. He also works with individuals in the greater Boston area and throughout New England assisting them with job search strategies. Register now for these June programs:
Monday, June 8, 7:00-8:00pm: Managing Job Search Stress
Securing new employment is no small task. Whether someone is out of work or unhappy in their existing job, the process of finding a new opportunity is a challenging series of interrelated steps. Navigating through this process can be a difficult proposition. We will discuss various methods to help manage stress.
Monday, June 15, 7:00-8:00pm: Tips for a Successful Virtual Interview
Prior to COVID-19, many companies were implementing phone and video interviews as part of their hiring process. Now virtual interviews are becoming commonplace as it relates to remote hiring. This workshop will address many topics including ideal locations and conditions for conducting the interview, the importance of body language, technology overviews, appropriate dress codes, and strategies to build confidence. 
Our July Job Search Series topics will cover Job Search Strategies (July 13) and Resumes (July 20). For more information contact rdgref@noblenet.org or call 781-439-0370.