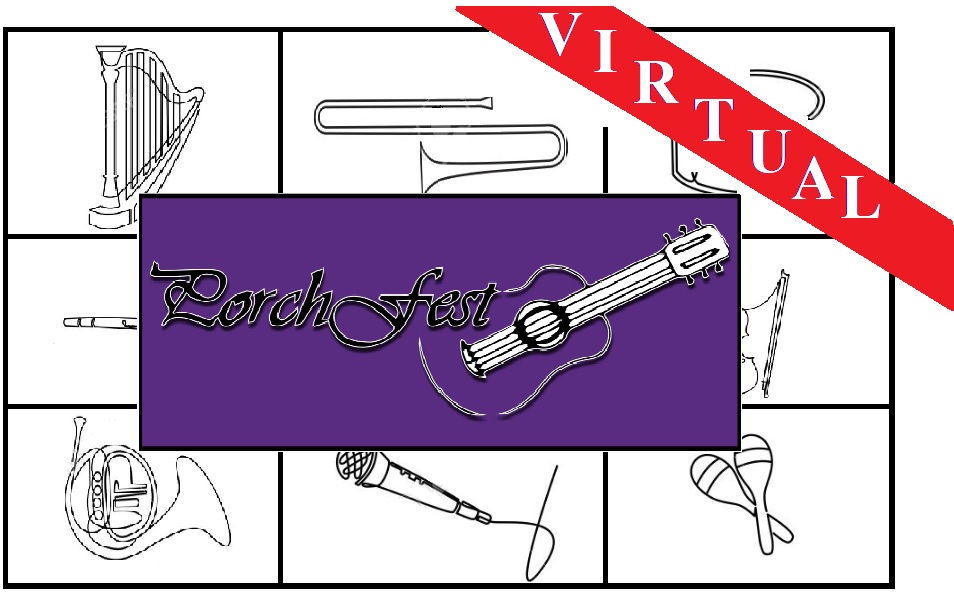 Reading, MA — One of the most popular and well-received events during last year's Reading 375 celebration was PorchFest, an event where live musicians performed for free outside people's homes, and neighbors could come together to listen and enjoy. With more than 40 bands participating, the event was a huge success.
Based on enthusiastic community support, PorchFest organizers Alan, Ace, and Amanda Foulds decided to organize PorchFest annually in Reading. As the COVID-19 pandemic has evolved, the organizers quickly realized the event could not happen safely in its traditional form this year. Ace Foulds explains, "We know people cannot safely gather in groups right now. But rather than cancel the entire thing, we began thinking about how we could offer a chance to celebrate music and our community virtually." 
The result is a virtual PorchFest planned for the afternoon of Saturday, June 6. Local musicians will perform on a live streaming platform available through the PorchFest website. Organizers are also pursuing a live presentation on RCTV. A full list of acts and times will be posted on readingporchfest.com. So mark your calendars to tune in from the safety of your home to enjoy some good local music.
Performers are encouraged to sign-up today.
Safety is the number one priority this year. In order to protect everyone's health, only solo acts or musical groups composed of people who are living together are invited to perform this year. All performers are expected to adhere to strict social distancing guidelines. Performer sign up is now open! Performers will be asked what time they would like to begin performing (on the hour or half-hour), and how long their performance will last. Break out those instruments, warm up those vocal cords, and join the virtual fun. Sign up today at readingporchfest.com!