Local Business Thanks Community, Local Health Officials for Support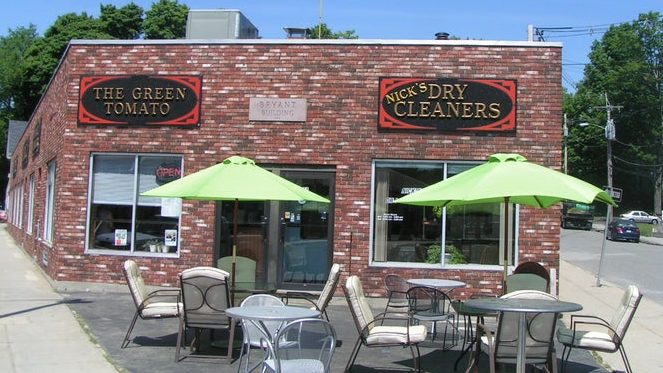 Reading, MA — The Green Tomato Kitchen will reopen next Tuesday, May 12 to provide fresh healthy meals for takeout and catering to residents of Reading, Stoneham, Wakefield, and surrounding communities.
Owner John Ryan has worked closely with the Reading Board of Health to meet the town's highest standards and ensure the health and safety of customers, employees, and the larger community, before reopening the popular High Street kitchen. That includes following the US Food & Drug Administration's best practices for retail and restaurants.
"Like many small business owners, I made the difficult decision to temporarily suspend operations as we navigated the COVID-19 pandemic," said Ryan, who opened the Green Tomato in 2003. "I've since heard from so many loyal customers that there's never been a more important time for affordable access to healthy, fresh food. So we are excited to get back to serving our community."
Customers are encouraged to call ahead at 781-942-0540 to ensure fresh and timely curbside delivery or in-store pickup, in accordance with local guidelines. For more advanced orders and/or specific dietary needs call John Ryan directly at 781-942-0538.
Voted #1 caterer in Reader's Choice through 2019, the Green Tomato Kitchen offers classic homemade comfort foods like pot roast, pasta and meatballs, roasted turkey with fixings; fresh haddock, baked stuffed shrimp, and other seafood dishes, and a range of vegetarian and gluten-free special meals for pickup, delivery, or special occasions.
"Our goal from the beginning has been to redefine takeout and expand healthy options for families," said Ryan. "We want to use this reopening as an opportunity to reconnect with our customers and hear more from them about what they want to see on our menu and how we can improve service and delivery."
Ryan added that he is grateful for the support of the Reading Board of Health and local officials for working with him to safely reopen and for their broader support for local merchants. The Green Tomato Kitchen also benefited from a small business loan made available via the federal CARES Act to stimulate the economy and help merchants recover from pandemic-driven shutdowns.
"I'm so grateful for the town's support, and for federal help to get us back up and running," said Ryan. "And of course I want to thank our customers for hanging in there with us. We look forward to seeing you soon.
Learn more about the Green Tomato and its offerings on its website or contact us directly at greentomato2@gmail.com. Find us also on Yelp.