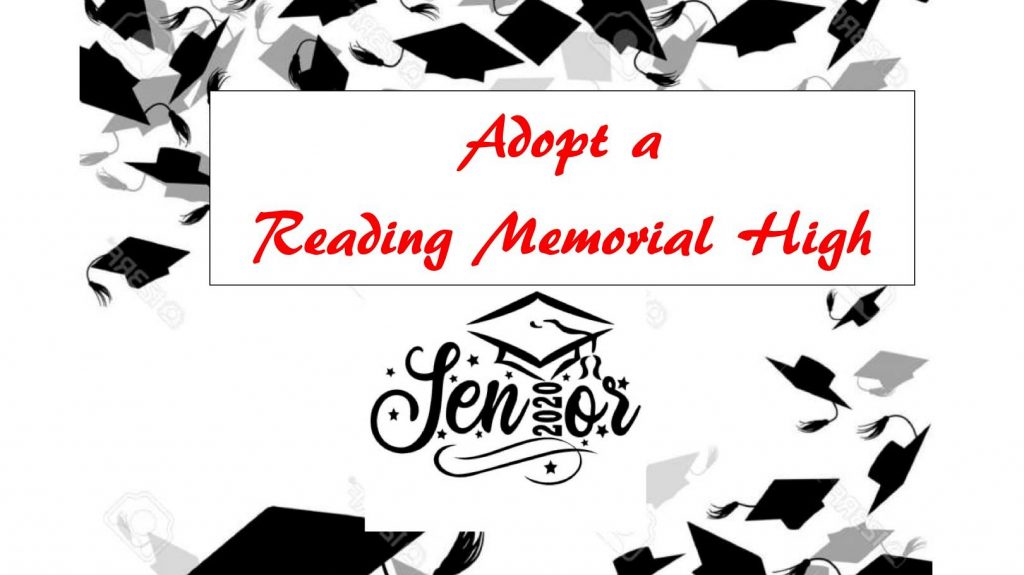 Reading, MA – The end of high school has been the subject of countless coming of age stories, more than one John Hughes film, and is supposed to be a celebration of the many years of hard work on the part of graduating seniors. Like many seniors across the country, the RMHS Class of 2020 studied hard, attended a series of seemingly endless SAT Prep sessions, and spent many long hours in the library in order to say that they were graduates of the Reading Public School system.
With the cancellation of traditional end of school year events and the postponement of graduation, one question has emerged: how to honor the seniors who have suddenly found their final year at RMHS cut short?
For the parents of RMHS Senior Class of 2020, the answer has come in the form of a Facebook group. As of April 30th, "Adopt a RMHS Senior 2020" has over 586 members and is devoted to celebrating the hard work of the seniors of Reading Memorial High School.
"The idea actually came from an article that I read on the website Grown & Flown. The article was about a junior in South Carolina who came up with the idea and started it at her school, and now towns across the country are doing it as well. I thought it was such a great idea, and I had read on the Reading Parents Network/Reading Community Network FB page that many residents really wanted to do something for the seniors to let them know that they are thinking about them" said Reading resident Heather Cahill Soracco, the admin of the group.
There is no gallery selected or the gallery was deleted.
The rules are simple: parents and families of seniors are invited to post in the group with the heading "Not Adopted" and then include a description of their hobbies, what sports they played at the high school, their plans for the coming year, as well as a photo of their student.
Any Reading residents can nominate themselves to "Adopt" a senior, and after messaging the parent who made the post for permission, send the senior a letter, card, gift card, or snack of their choosing.
"We have had 94 seniors adopted in a little over 18 hours since the page went up. I can't keep up with the posts. As soon as a senior is posted, they are adopted. It is just awesome!" said Soracco.
The group states that its mission is to celebrate the RMHS Class of 2020 and bring some light to the lives of seniors who suddenly find themselves unable to celebrate their graduation in the same way so many before them have done.
When asked if she had something she wanted to share with the Class of 2020, Soracco said "The whole town is so proud of them and they are heroes."