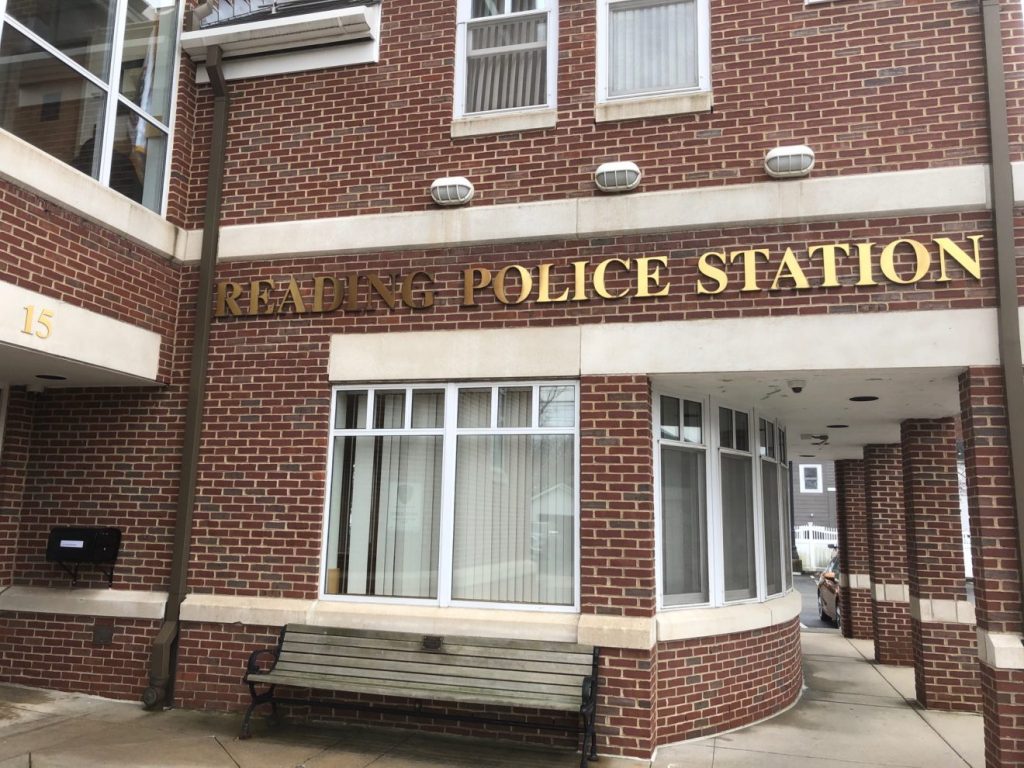 Reading, MA — Below are highlights from the Reading Police Log
Friday, April 3, 2020
6:59 am – Elderly Female Assisted After Fall on Elderberry Lane.
10:19 am – Suspicious Person Reported on Parker Street. Homeowner unaware of Oil Tank Removal.
11:25 am – Commercial Alarm on Walker's Brook Drive.
11:29 am – Tree and Wires Down on Pine Ridge Road.
2:03 pm – Fallen Telephone Pole Reported on Countryside Lane.
2:45 pm – Lost Debit Card Received on General Way
6:08 pm – Broken Tree Reported on Van Norden Road
8:27 pm – Needle Found on Side of Road
Saturday, April 4, 2020
8:50 am – Loose Dog Reported in Area of Green Street and Elliot Street.
9:32 am – Open Front Door Reported at Brook Street Residence.
10:56 am – Multiple Cars Reported Backed up at Main Street Business.
2:31 pm – Front Door Alarm Reported at Main Street Business
4:31pm – Summer Avenue Resident Reported Dog Attacked by Another Dog.
4:42 pm – Alarm Reported at Reading Memorial High School
4:51 pm – Suspicious Person reported at Haven Street Apartment Building.
6:19 pm – Salem Street Business Reports Suspicious Pile of Mail in Parking Lot.
9:09 pm – Report of Suspicious Male Yelling at Passersby on Lowell Street.
Sunday, April 5, 2020
11:53 am – Suspicious Newspaper Reported on Parkview Avenue.
12:33 pm – Assist With Teenage Male at Marla Road Residence.
12:39 pm – Gregory Lane Resident Reports Landscapers Loudly Cutting Bricks Since Morning
2:55 pm – Large Gathering Around Firepit Reported on Overlook Road.
3:12 pm – Outdoor Gas Odor Reported on Main Street.
5:31 pm – Officer Assisted With Birthday Parade on Bond Street.
5:40 pm – Large Gathering on Basketball Courts Reported at Barrows Elementary Schools
9:48 pm – Suspicious Persons Reported on Haven Street.
(DISCLAIMER: This information is public information. An arrest does not constitute a conviction. Any arrested person is innocent until proven guilty.)