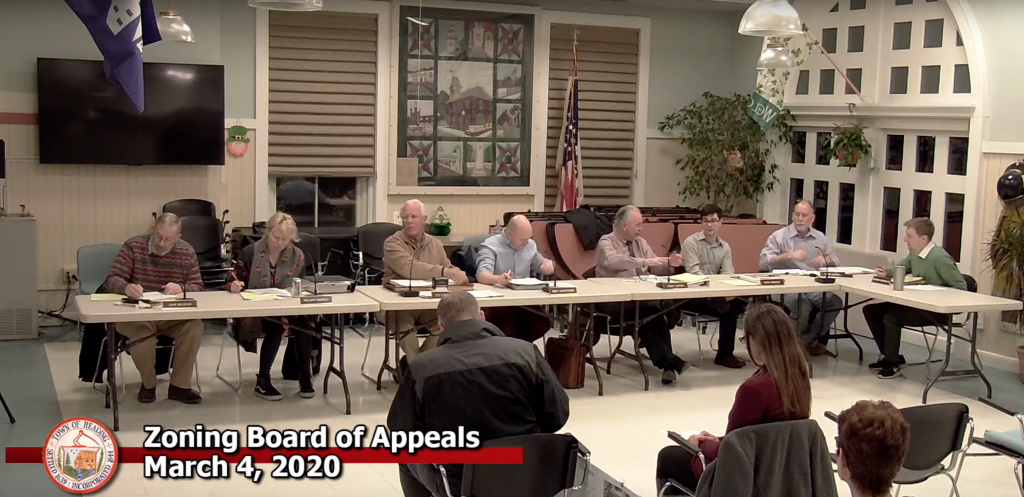 Reading, MA — Simoniz Car Wash, located at 374 Main Street, withdrew its application from the Zoning Board of Appeals (ZBA) for a variance to replace its current sign with a digital sign on March 4 after it became clear that four of the five members would reject the proposal. Simoniz had asked for relief from Reading's zoning bylaw which does not allow for digital signs. "Reading's sign bylaw is unfair." Simoniz's representative commented. He also argued that the new sign, which would replace the current manual sign, would be the same size and brightness of the current sign and therefore would be of no further detriment to the area. It was also suggested that precedence had been set by a sign across the street from the car wash.
ZBA member Erik Hagstrom saw no reason to grant relief, "[This type of sign is] explicitly prohibited" he stated. ZBA member Robert Redfern agreed "no justification for a variance." New ZBA member James Maughan commented that he was on town meeting when the bylaw was passed, "We did not want these signs in town." Maughan stated while admitting that it might be time to re-address the issue. ZBA chair Damase Caouette concluded the issue admitting, "We are faced with the bylaws as they exist today."
As the application was withdrawn without prejudice, it may be resubmitted at any time possibly looking to a time when the bylaw is changed. ZBA accepted the withdrawal by a vote of 5-0.
ZBA also voted 5-0 to grant a special permit for 264 High Street to demolish an existing non-conforming garage and construct a new garage with a non-conforming setback to an existing non-conforming dwelling. Architect Bill Nolan presented the plan in which the new garage will have the same side setback as the current garage, but would be deeper, allowing for tandem parking. The plan has the support of the neighbors including Elizabeth DeMarco, who supported the plan in person at the meeting. Caouette suggested that the plan, "is the best approach that can be taken with the space available."
ZBA adjourned at 8:05 pm.