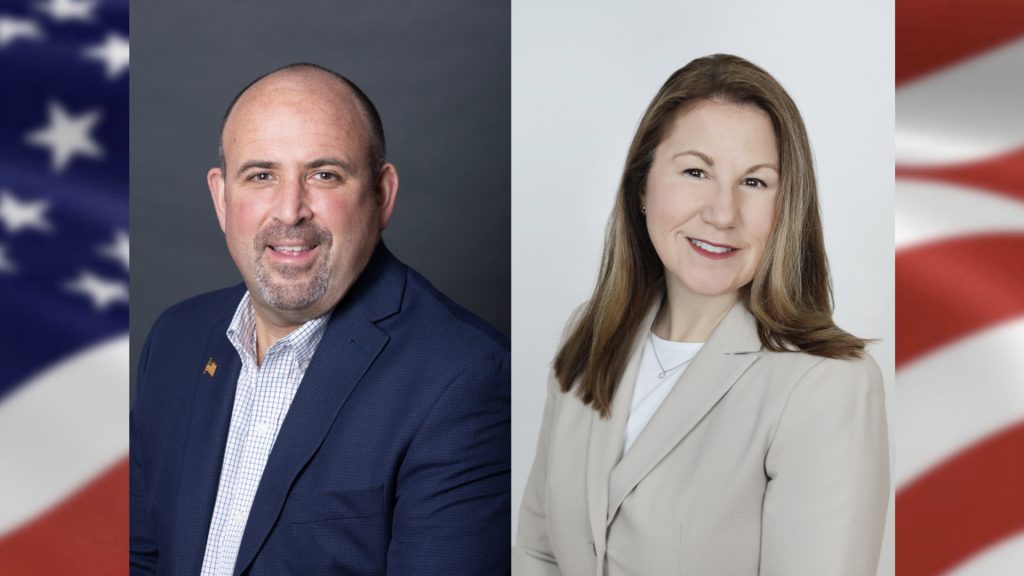 This article has updated with unofficial numbers for the local and Presidential Primary. Official numbers will be added once certified by the town clerk.
Reading, MA — After a full day of voting at the Hawkes Field House, and after an election for Select Board which has been testy at times, local small business owner Carlo Bacci received the most votes with 5,502. Real estate broker and Finance Committee member Karen Gately Herrick came in second with 4,014 votes. Incumbent Andrew Friedmann received 2,958 votes to come in third. The top two candidates will take seats on the board.
A strong write-in campaign was run by incumbent John Halsey after he expressed dissatisfaction with the Select Board's handling of the recent vote to confirm the new police chief. Two Thousand nine hundred and six votes were cast for write-ins, but those ballots need to be confirmed by hand by the Town Clerk. It is not a given that all the write-in votes were in fact cast for Halsey.
There were a few issues with counting ballots as the dual election necessitated the use of two counting machines, one for the local election and one for the Presidential Primary. A few ballots were fed into the wrong machines, creating a few counting problems. This issue was anticipated by the Town Clerk in advance and she assured voters that all ballots were counted.
Town Clerk Laura Gemme believes that all the ballots will be counted by Thursday, March 5. She further explained that counting the Presidential Primary ballot write-in votes takes priority.
Robert Coulter received 4,406 votes and won election to the Municipal Light Board over Vivek Soni, who received 1,800 votes. Both Nina Pennacchio and Monette Dugas Verrier were elected to three-year seats on the Library Board of Trustees. Both ran unopposed. Alan Foulds received 6,284 votes, winning his unopposed bid for the twenty-fourth term as Town Moderator.
Reading also participated in the Presidential Primary on Tuesday. Former Vice-President Joe Biden won the Democratic primary with 2,801 total votes. Senator Elizabeth Warren finished second with 1,618 votes. Senator Bernie Sanders was third with 1,464 votes.
On the Republican ballot, President Trump received 1,723 total votes. Former Massachusetts Governor received 238 votes with second place. Joe Walsh came in third with 20 votes.
Green-Rainbow Ballot – Dario Hunter 1 vote. Sedinam Kinamo Christin Moyowasifza-Curry received 1 vote.
Libertarian Ballot – Arvia Vohra received 1 vote. Vermin Love Supreme 2 votes. Jacob George Hornberger 3 votes. Samuel Joseph Robb 2 votes. Kenneth Reed Armstrong 1 vote.