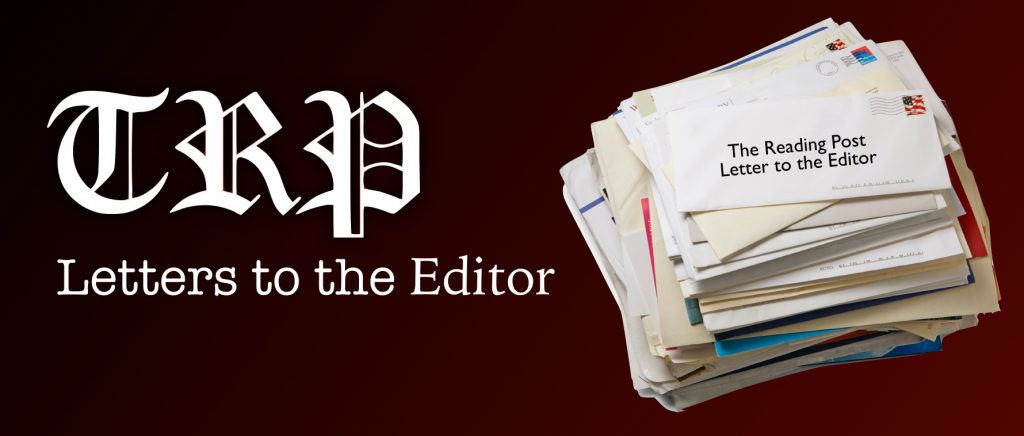 The Reading Post accepts Letters to the Editor. All letters must be signed. The Reading Post reserves the right to edit or not publish any letters received. Letters do not represent the views or opinions of the Post. editor@thereadingpost.com
---
Dear Reading Voters,
I wanted to express my full endorsement of Carlo Bacci and John Halsey (write-in candidate) for seats on the Select Board. I make this endorsement because, like them, I know first-hand how incredibly lucky we are to have a talented and fiscally responsible Town Manager, exceptional first responders in the Police and Fire departments, and skilled staff at Town Hall. It's in large part thanks to these people that Reading is highly respected amongst our peer communities. Both Carlo and John will do a great job of working with these various departments and residents to ensure Town business gets done.
Carlo Bacci will bring tremendous business acumen and leadership qualities to the Select Board. As the only small business owner running in this election, his understanding of budgets, employee relations, cost savings, overhead expenses, as well as his ability to foster relationships amongst vendors large and small translates well to the role of a Select Board member.
In a time when storefronts are becoming ever more vacant, having a small business owner on the Select Board is a welcome opportunity for our Town. With your help, I look forward to him serving on the board.
John Halsey has served on the Select Board for the past 6 years and has done so admirably. His dedication to detail and wealth of experience from the private sector has benefitted Reading's residents, business community, and Town Staff alike. He has always listened intently to anyone asking for his time and has shown great responsibility with the tasks entrusted to him. With the makeup of the current Select Board being so new, his years of experience and institutional knowledge as a Select Board member will be invaluable.
On this Tuesday, March 3​ , I respectfully ask you to cast a vote for Carlo Bacci to the Select Board and to write in John Halsey's name in the blank space provided on your ballot for Select Board as well (remember to fill in the oval next to his name).
Respectfully submitted by,
Kevin M. Sexton
Emerson Street