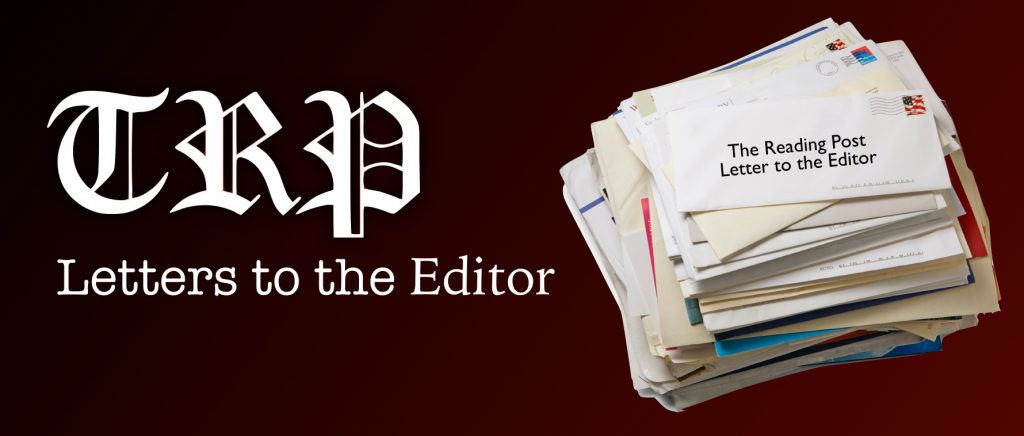 The Reading Post accepts Letters to the Editor. All letters must be signed. The Reading Post reserves the right to edit or not publish any letters received. Letters do not represent the views or opinions of the Post. editor@thereadingpost.com
---
To the Editor,
I am writing to voice my support for Andrew Friedmann's re-election to the Select Board. Mr. Friedmann has volunteered his time and expertise to Reading for many years and has demonstrated his dedication to the welfare of its residents. From his 7 years on the Board of Health to his 3-yr term on the Select Board, he has proven to be an advocate for transparency and communication on topics from development to public health.
In particular, I've been supportive of his initiative to address natural gas leaks in town. My background in public health provides me with a keen awareness of the health consequences derived from excess environmental methane. Specifically, cardiovascular disease is a leading cause of death in Reading and has been shown to increase with rising temperatures. I look forward to future endeavors that will reduce our climate impact while simultaneously having a positive influence on the health of Reading residents.
Mr. Friedmann has more volunteer municipal experience than anyone on the ticket and, if re-elected, would have the most Select Board experience of anyone on the board. Having drafted the onboarding manual for new board members, he is keenly aware of his responsibilities. I feel comfortable knowing my choice for Select Board has a deep understanding of the way our municipality runs and the needs of our town.
I encourage you to join me in voting for Andrew Friedmann for Select Board.
Emmy Dove
Charles Street