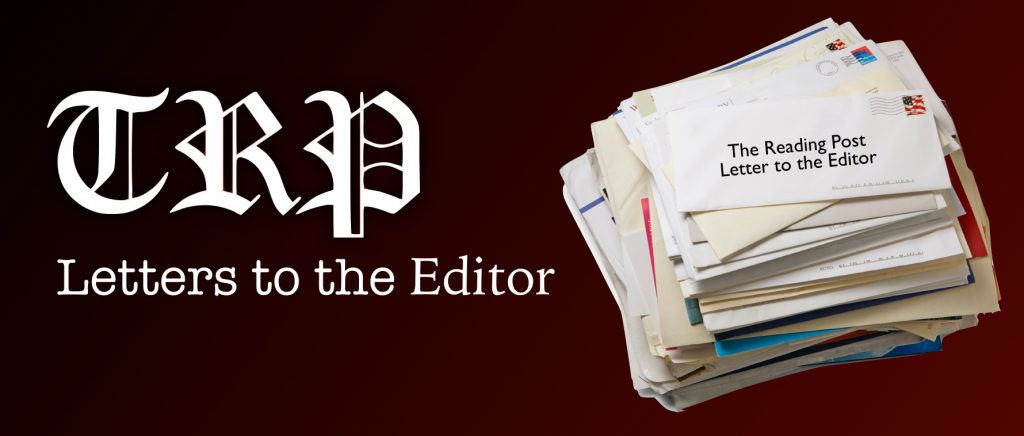 The Reading Post accepts Letters to the Editor. All letters must be signed. The Reading Post reserves the right to edit or not publish any letters received. Letters do not represent the views or opinions of the Post. editor@thereadingpost.com
---
On March 3rd, I will vote Erin Gaffen for School Committee. My 3 boys and I are proud and thrilled that she's running – we are behind her 100%. And I knew this day was coming – I guess I've known for quite some time.
On our first date, in April, 2000, we had dinner in Allston, and walked down Harvard Avenue towards Brookline to get some ice cream at JP Licks, and a girl, maybe 12 or 13, yells out Erin's name. It was one of her students from Germaine Lawrence, the residential school for girls where she taught at the time. They spoke warmly to each other before saying goodbye, and then our date continued, discussing her job and the impact she had on those girls' lives.
For the next several years, I would listen her speak with passion on her daily work with those girls who needed support for their behavioral and mental health issues, as she eventually became assistant principal of the school. We moved to Reading and have since had all 3 boys born and raised in this wonderful town, and Erin began dedicating more and more of her time to our schools and our community.
I know that no matter where we are in our lives, her devotion to education, to supporting children and improving our community will always be a driving force. She will always seek out ways to make a difference. She will always listen and find greater understanding into the issues that we will face in the future. She has done that here in Reading and it's my hope that she'll continue to do that as one of the next School Committee members. Please join me in voting Erin Gaffen for School Committee on March 3rd!
Eric Gaffen
15 Hemlock Road