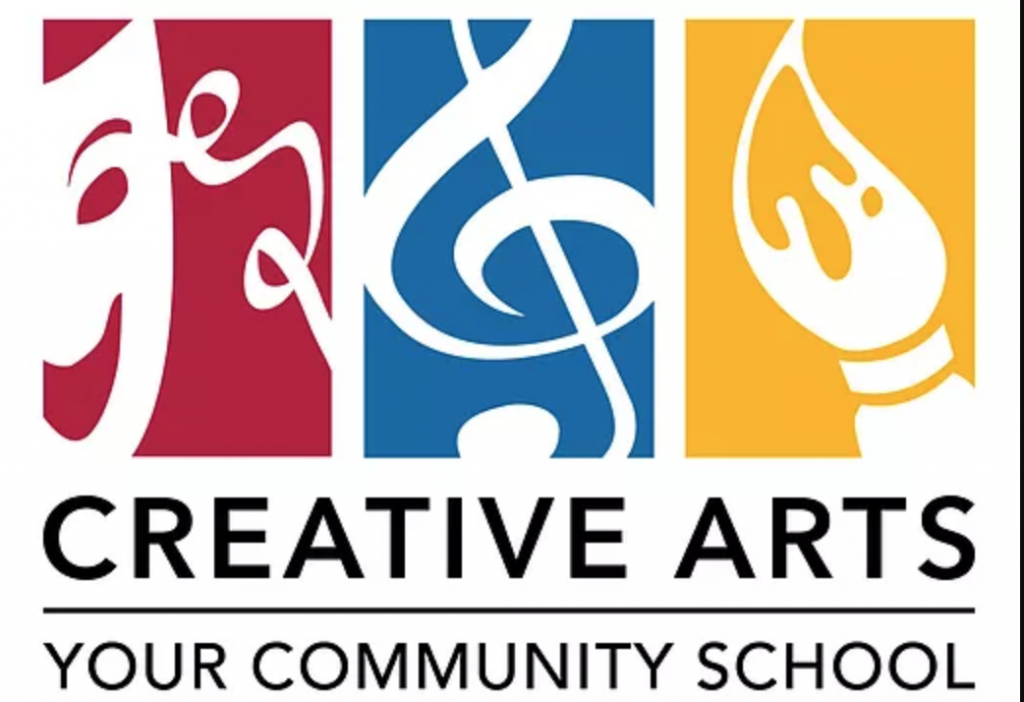 Winter Open House: January 4, 2020
Creative Arts invites the community to this free, community-wide event! Create, play, sing, listen and learn at the Winter Open House on Saturday, January 4 from 10am to 2pm. Located in Reading Center, Creative Arts is a vibrant theater, music, and visual arts school that offers private lessons and classes for ALL ages and ALL abilities year-round. Open House visitors can look forward to many engaging activities while touring the school, enjoying refreshments and chatting with the staff, instructors, and families. Offerings include free Demo Classes, Instrument Playing Zoo, Open Art Studio with projects to make and take, and Faculty Performances. The schedule of events will be posted on our website soon. Learn more.
Guitar 101 and 102 Free Workshops: Saturday, January 11
Guitar Instructor John Udinsky and Creative Arts are offering free guitar sessions for students of all abilities on January 4. Learn more.
Guitar 101, from 11 am-12pm is for ages 8 – teens who are at the beginner level of playing. He will cover introductory topics such as getting to know the instrument by learning parts of the instrument, memorizing the strings by name & number and learn to read music. Students will be set to start making music even before their first lesson!

Guitar 102, from 1 pm-2pm is for teens to adults at the intermediate skill level. He will cover topics that are often overlooked such as learning the fretboard, how to develop rhythm and tips on building a chord vocabulary. Learn to play with ease and take guitar playing to a whole new level.
Winter Classes and February Vacation Enrollment is Open
Winter session at Creative Arts starts on January 13 and a wonderful array of classes for ages 6 to adult are being offered, including Acrylic Painting for Teens and Adults and monthly Life Drawing Studios. New this winter, they are offering an Instrument Exploration class for young students on Fridays and Saturdays. February Vacation classes run February 17-21, with 10 classes to choose from Monday-Friday. Mornings, afternoons and full days are available as well as extended day until 5:30 pm. Classes include Warhol-style Printmaking, Story Illustration, Recycled Wild Animals, Mask Making, Making Plushies and more. Learn more.
Creative Arts is a nonprofit community school for the arts dedicated to fostering a passion for the arts by providing exceptional instruction in visual and performing arts to a diverse population of students. Founded in 1978 by a group of parents wishing to offer music education not available in schools at the time, Creative Arts has grown to offer year-round private instruction in over two dozen instruments (including Suzuki and traditional methods), theater productions and classes, and a variety of visual art classes for children and adults. We are currently enrolling students in classes including visual art, theatre and music. Private music lessons are available year-round for all ages.
If you would like to learn about private music or art lessons or group theater, music or art classes, please visit us online at WeTeachCreativeArts.org or call 781-942-9600. Creative Arts is located in Reading, MA with an entrance and off-street parking behind Reading Town Hall near 32 Lowell St/Rt. 129.