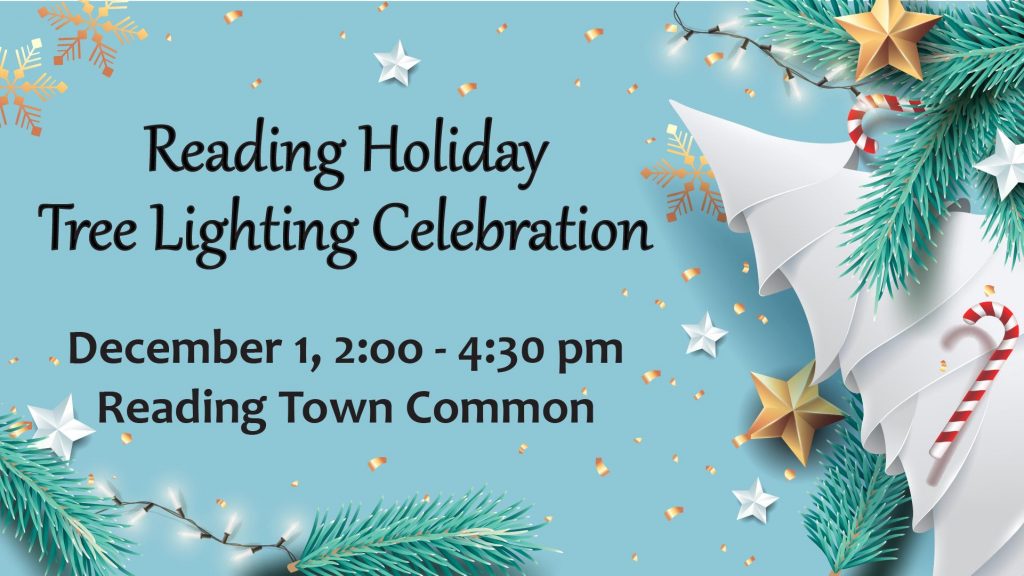 Reading Holiday Tree Lighting Celebration Hosted by the Reading-North Reading Chamber of Commerce and our Platinum Sponsor Austin Preparatory School.
Date: December 1, 2019
Time: 2:00 PM – 4:30 PM EST
The Reading – North Reading Chamber of Commerce is excited to bring you our Annual Holiday Tree Lighting Celebration! Some of the family fun events taking place this year are: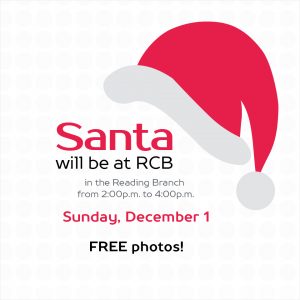 Live ice sculpture on the common
Trolley Ride – Pick up at the Venetian Moon Restaurant
Hayride – Pick up at Christopher's Restaurant
Jenny the Juggler on the cobblestones
Inflatable maze on the cobblestones
Face painting and caricatures at Northern Bank on Main Street
Visits with characters
Pictures with Santa at Reading Cooperative Bank on Haven Street
Scott Magoon storytime starting at 2:30 at Whitelam Books on Main Street
Austin Prep Choir on the Cobblestones from 3:30 – 4:00
Colonial Chorus at Eastern Bank on Haven Street
Reading High School marching band from 4:00 – 4:30 on the common
Santa lights the common at 4:30!
Stop in at one of these participating businesses to "by a bulb" and help the Chamber keep the holiday lights on! Each $1.00 ticket purchased will be entered to win a giveaway from each business.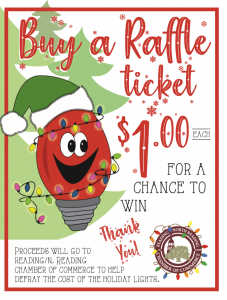 Participating Reading Businesses and Giveaways Include:
Northern Bank – 600 Main Street $50 gift card to Columbos
Simms Jewelers Inc. – 648 Main Street $50 gift card
The Chocolate Truffle – 494 Main Street Chocolate Gift Basket
Fitness Within – 545 Main Street $50 gift card
Reading Cooperative Bank- 180 Haven Street $50 gift card to Horseshoe Grille in North Reading
Reading Trophy & Shirt – 660 Main Street Winter Hat
Bunratty Tavern – 620 Main Street $20 gift card
GoodHearts Childrens Shop – 642 Main Street $25 gift card
LaserCare Cosmetic Centers – 2 Haven Street #304 $300 gift card
Whitelam Books – 610 Main Street $25 gift card
Doyon's Appliance – 172 Main Street Large Gourmet Skillet
LBP Insurance Agency, LLC – 580 Main Street Suite 209 $25 Starbucks Gift Card
Christopher's Restaurant – 580 Main Street $50 Gift Card
Aine's Boutique – 662 Main Street Prize TBD
Biltmore & Main – 530 Main Street $50 Gift Card
Your CBD Store – 587 Main Street Gift Basket
KayLash – 161 Ash Street $100 Gift Card