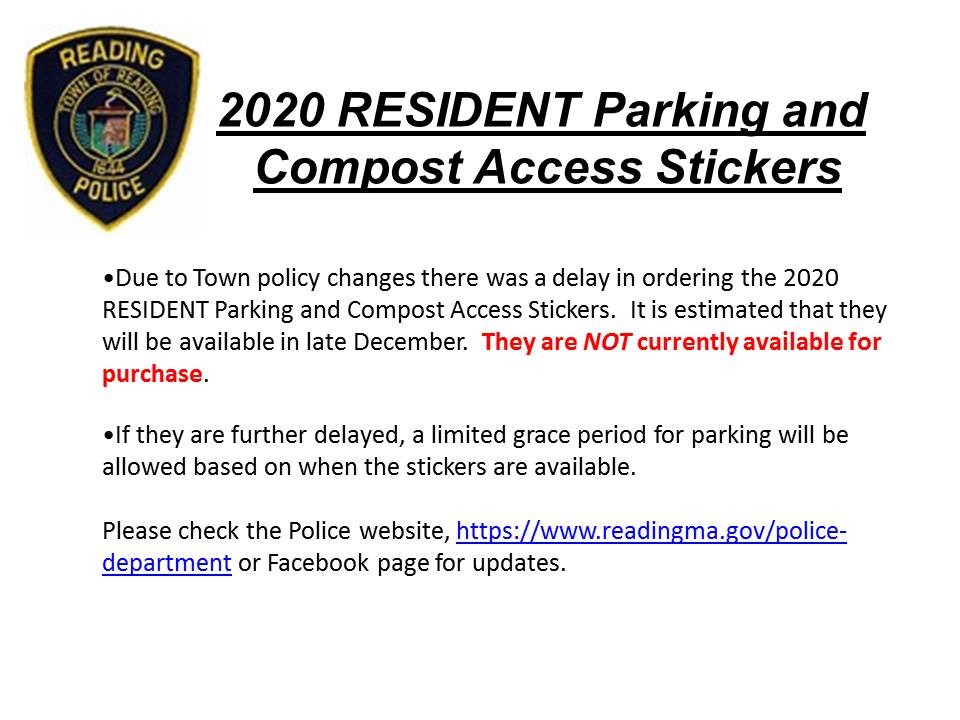 Due to Town policy changes, there was a delay in ordering the 2020 RESIDENT Parking and Compost Access Stickers. It is estimated that they will be available in late December. They are NOT currently available for purchase.
If they are further delayed, a limited grace period for parking will be allowed based on when the stickers are available.
Please check our website, https://www.readingma.gov/police-department or Facebook page for updates.