Presenting his picture book Lawrence in the Fall. Sunday, October 20 at 1:00 pm, Whitelam Books welcomes children's illustrator Doug Salati, presenting his picture book Lawrence in the Fall.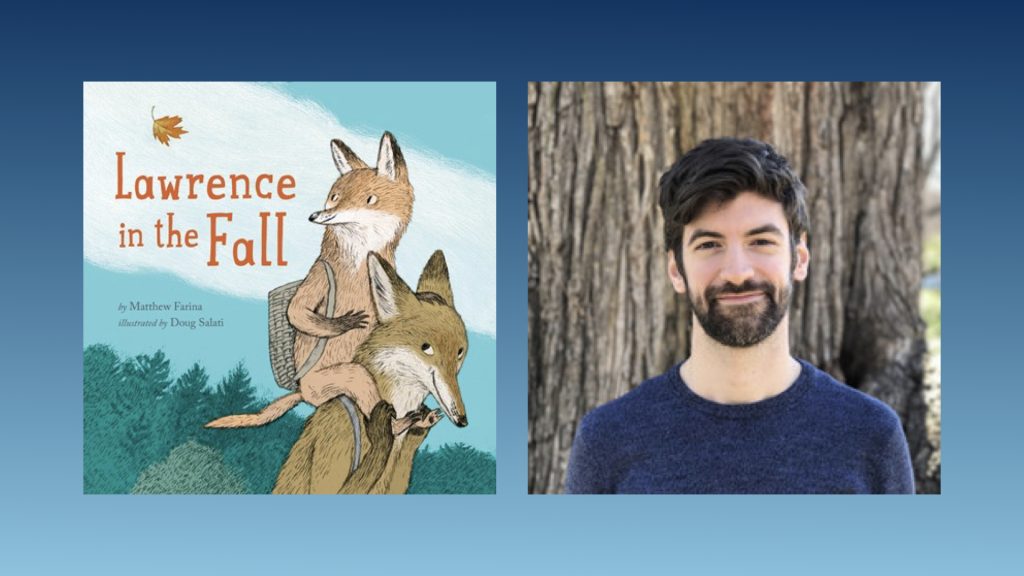 Reading, Massachusetts –Whitelam Books is delighted to welcome illustrator Doug Salati as he presents his new picture book, Lawrence in the Fall on Sunday, October 20 at1:00pm. Whitelam Books is located in downtown Reading at 610 Main Street, near the intersection of Haven Street and Main Street. This event is free and open to the public – all are welcome! Books will be available for purchase and signing.
About the Book:
When Lawrence Fox's teacher announces that students will be presenting their collections at show-and-tell, Lawrence realizes he doesn't have anything to share.
Luckily, Papa knows just what to do to help! Together, they venture into the woods. Lawrence is scared at first, but as he grows comfortable in the forest, he starts to recognize its magic, and how beautiful and unique each tree and leaf is, allowing him to gather a splendid, one-of-a-kind collection of his own!
About the Illustrator:
Doug grew up in central New York and studied art and illustration at Skidmore College and RIT. He graduated from the Illustration as Visual Essay masters program at SVA in 2014 and was a 2015 Sendak Fellow. His illustration work has been recognized by 3×3 Illustration, American Illustration, and the Society of Illustrators. Most recently, Lawrence in the Fall was accepted into the 2019 Society of Illustrators Original Art Exhibit that "showcases original art from the year's best children's books as determined by a jury of outstanding illustrators, art directors, and editors." He lives and works in New York City.