Supporting Community Arts, Humanities, and Science Programs in Reading
Applications now open. Apply online before October 15, 2019.
Reading, MA — The Reading Cultural Council (RCC) encourages organizations interested in funding support for 2019-2020 community-oriented arts, humanities and science programs in Reading to submit an application for funding.
For 2019-2020, the Town of Reading has added $5000 from the Town Budget to supplement the funds available through the Massachusetts Cultural Council. This will enable additional organizations to get support for community arts and culture programming and for the Reading Cultural Council to be able to offer greater financial support.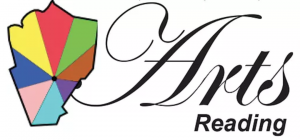 "Our work on economic development and with many local cultural organizations (ArtsReading.org) in recent years made this an easy decision, and I was glad to receive support from the Select Board, Finance Committee and Town Meeting last spring," said Town Manager Bob LeLacheur. "I know the Reading Cultural Council will invest the funding to diverse groups that will, in turn, bring pleasure to many in our community."
The Application Form is currently available at https://www.mass-culture.org/Reading. All applications must be completed online and submitted on or before October 15, 2019. You can start an application and save it midway and return to complete and submit it later. Applicants will be invited to meet with the Reading Cultural Council in November to explain their project. Grant awards will be announced in January 2020.
Projects should contribute to the cultural vitality of the Reading community and be performed at an accessible Reading venue (field trip projects excepted). Before submitting an application, please review the Reading Cultural Council's priorities which are listed here: https://www.mass-culture.org/Reading.
Because the demand for funds typically exceeds available funds, only one application will be accepted from each organization or applicant unless different constituencies are being served. Programs must have alternate sources of funding and guarantee they will run with only partial RCC funding. Grants are reimbursement-based, meaning the applicant organization expends its own money and if approved for a grant, submits paperwork for reimbursement.
"In fiscal year 2019, the Reading Cultural Council was able to offer $7500 to support the cultural, arts and humanities programming of twenty-two (22) organizations," noted Donna Schenkel, RCC chair. "2019-2020 should be a good year for culture in our town. Reading's allocation from the Massachusetts Cultural Council is $9000 and with the added $5000 provided by the Town of Reading, we are looking forward to seeing many interesting new opportunities for enrichment of all kinds in our town."
Reading Cultural Council grants support a variety of community organizations and interests from arts, humanities and even science projects in Reading, to school field trips, in-school and after-school programs, concerts, festivals, lectures, theater, dance, music, film and more. Projects take place in our Reading schools, the library, the senior center, elder care facilities, town hall, parks, and other locations where the community comes together. Projects should serve Reading residents.
About the Reading Cultural Council
The Reading Cultural Council is part of a network of Local Cultural Councils (LCC) serving all cities and towns in the Commonwealth. This is the largest grassroots cultural funding network in the nation, supporting thousands of community-based art, science and humanities projects every year. The Massachusetts state legislature provides an annual appropriation to the Massachusetts Cultural Council, a state agency, which then allocates funds to each community cultural council. In May of this year, the Council conducted a survey of town residents and organizations to assess the effectiveness of the program. The results are attached to this email.
Consider Joining the Reading Cultural Council
If you have a passion for local arts and culture, or just want to work to continue to make Reading a great place to live, please consider joining our Council. Members of the Reading Cultural Council are volunteers appointed by the Reading Select Board. To learn more, visit the Reading Cultural Council page on the Town of Reading website [readingma.gov/cultural-council], contact Donna Schenkel, chair, [readingculturalcouncil@gmail.com] or speak to the Reading Town Clerk.