The Rob Slocum Allstate Agency celebrates the opening of second location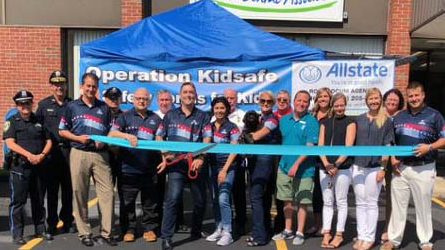 READING, MA– Allstate Insurance Company is proud to announce that Exclusive Agent Rob Slocum has expanded his business in the Reading community. Slocum has many years of experience in the insurance industry and opened his first Allstate agency in 2017 in Newton. To better serve his community, Slocum has opened a second Allstate agency location to provide insurance solutions for more households. He celebrated the grand opening of this location on Friday, August 2 with a ribbon-cutting. 
"I am very excited about this opportunity to help the people in Reading with their household insurance and financial services needs," says Slocum. "I have lived in this community my entire life, so I'm passionate about making a positive difference in this area. My knowledge and understanding of the people here, in addition to my tenure and experience in both the financial services field and as an Allstate agent, allows me to provide customers with an outstanding level of service."
Slocum's full-service Allstate agency offers a complete line of insurance and financial service products, including auto, property, life, motorcycle, boat and other coverage.
"Besides serving and helping customers with their insurance needs, we are a business that believes in giving back," said Slocum. "We are proud to support the local Chamber of Commerce, Rotary, the Greater Boston Food Bank, the Dana Farber Cancer Institute, Respond, Inc and Operation Kidsafe."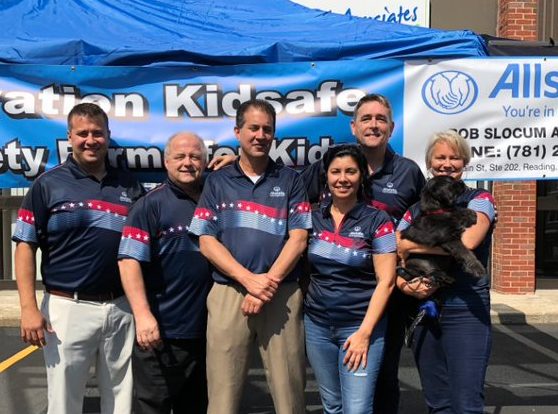 At the grand opening event, Slocum teamed-up with Operation Kidsafe to provide local families with children with a free Amber Alert Ready Card. Slocum's Reading office is a year-round Operation Kidsafe child safety center. Over the last 18 years, Operation Kidsafe has provided over one million children and families with Amber Alert Ready Cards.
The Rob Slocum Allstate agency in Reading is located at 274 Main Street, Suite 202, Reading, MA 01867. The office is open Monday through Friday from 9:00 a.m. to 6:00 p.m. Saturday and evening hours are available by appointment. Reach Slocum and his team at 781-205-4374 or at rslocum@Allstate.com.