Reading turns 375 years old this year and what better place to celebrate our history than at the oldest existing structure in town? Parker Tavern, built in 1694, will throw open its doors on June 7 and 8 as part of the Reading 375 Celebration. You won't want to miss these historic events.
Friday, June 7 – Tavern at the Tavern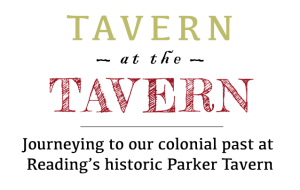 Looking for a unique night out? Search no further. Join your friends and neighbors at Parker Tavern, for a party unlike any other.
Entertainment will include 18th century music and tavern performers. A light dinner buffet will feature traditional New England favorites. Wine and beer will be available at a cash bar, and a complimentary mead tasting will give you a chance to literally taste history. As if that wasn't enough, the Parker Tavern will be open for tours during the event. Come see, hear, and taste history in a fun, casual atmosphere!
Tavern at the Tavern
Under the tent on the Lawn at Parker Tavern
103 Washington St.
Friday June 7
6 – 9PM
Attire: Smart Casual
Ticket Price: $37.50
Tickets Available at reading375.com/parker-tavern-event/
**Tickets are limited for this event. Tickets go on sale to the general public on May 17 at 10:00. Purchase yours today**
Saturday, June 8 – Clubhouse at the Tavern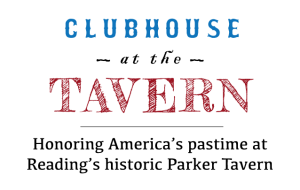 Take me out to the ballgame! Take me out with the crowd! Witness a baseball game unlike any other you've ever seen before. On Saturday, June 8 head on over to Washington Street Park for a double header of "Believe Old Time Baseball." See baseball as it was played over a hundred years ago – in vintage uniforms and using vintage equipment. This is a family-friendly event, and a must see for any baseball fans in your life. First pitch is at noon. Arrive early and bring your lawn chairs or blankets to enjoy the game.
Feeling hungry for some old-time baseball snacks during the game? The Parker Tavern has you covered. Walk over to the tent on the lawn of the Parker Tavern where you will find family fun, music, and lawn games. Don't forget to stop by the photo booth where you can use your cell phone to take photos using fun props and signs. You will also be able to purchase baseball themed refreshments including hot dogs, sausages, popcorn, soft pretzels, peanuts, nachos, Cracker Jax, ice cold beer, ice cream, and cotton candy. The Boston Red Sox game will be playing LIVE in the tent beginning at 1:05 when our beloved Sox take on the Tampa Bay Rays.
Tours of the historic Parker Tavern will be available during this event, giving Reading residents a fantastic opportunity to share this historic gem with family and friends.
Celebrate Reading 375 with an afternoon of baseball, food, and fun. We'll see you at the game!
Clubhouse at the Tavern – Vintage Baseball Game
Washington Street Park and Parker Tavern
Saturday June 8
Noon – 4PM
Vintage Baseball game is
FREE AND OPEN TO THE PUBLIC
Saturday, June 8 – Revelry at the Tavern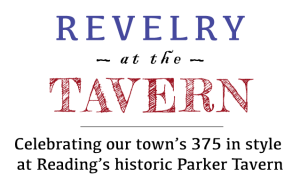 As you approach the lawn tent, music fills the evening spring air. The sound of laughter, and yes, revelry, floats on the breeze. Once you enter the tent, enjoy the savory and sweet treats and signature cocktails. Reconnect with old neighbors, meet new friends, and dance the night away. Take a break from the party to take a tour of our town's most historic building. Head to the photo booth to take some pictures to remember this special evening. Let the music, laughter, and fun beckon you back. A night of revelry like this only comes along once every twenty-five years. Don't miss it.
Revelry at the Tavern
Under the tent on the Lawn at Parker Tavern
103 Washington St.
Saturday June 8
7:30 – 10 PM
Attire: Cocktail Attire
Ticket Price: $37.50
Cash Bar
Tickets Available at reading375.com/revelry-at-the-tavern/
**Tickets are limited for this event. Tickets go on sale to the general public on May 17 at 10:00 am. Purchase yours today**
About Reading 375: Reading 375 is a non-profit, volunteer driven organization whose goal is to bring our community together to celebrate Reading's 375th anniversary in 2019. Events will occur over a two-week period, from May 31 – June 15, and will include local artists and musicians, architecture unique to Reading, and fun community gatherings. The Reading 375 Steering Committee hopes to create a town-wide celebration of Reading's rich history and exciting future. Commemorative anniversary t-shirts are available for $20 at Reading Trophy and Shirt and RCTV Studios. Limited edition Reading375 pins are available at Whitelam Books, Reading Cooperative Bank, The Town Clerk's Office at Town Hall, and RCTV Studios for $3.75. To learn more and stay informed, like and follow Reading 375 on Facebook (https://www.facebook.com/reading375/) and check out reading375.com.