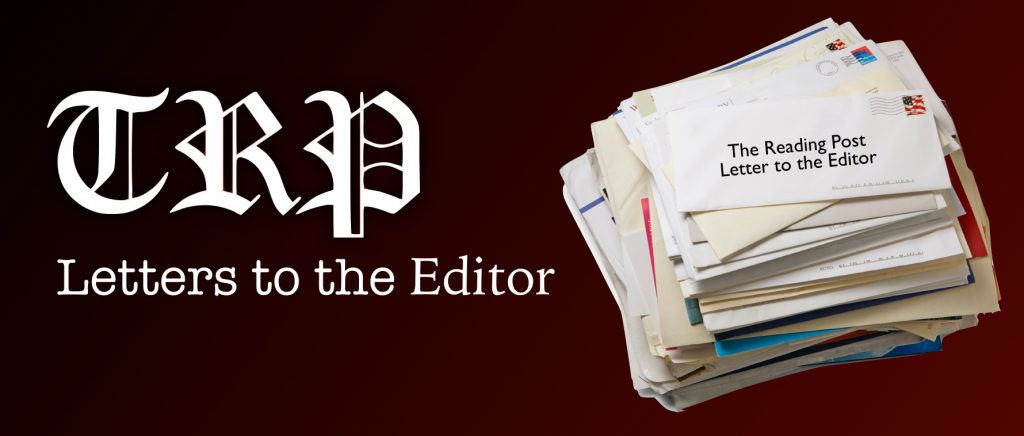 The Reading Post accepts Letters to the Editor. All letters must be signed. The Reading Post reserves the right to edit or not publish any letters received. Letters do not represent the views or opinions of the Post. editor@thereadingpost.com
---
As some of my friends know, in the fall I started planning my own run for the Select Board. I was frustrated that the Select Board had become a political body, rather than a problem-solving one. I was frustrated that even some members with whom I frequently agreed seemed to put stroking their own ego and securing their own influence ahead of doing what the voters of Reading elected them to do.
And then I learned that Mark Dockser was also considering a run. It took just a couple of conversations with Mark for me to not only decide that he is the leader this town needs right now, but that I would do whatever I could to help him get elected.
Mark doesn't view his decades of service to the town as political. He's a problem-solver by nature and by profession, and his rational, information-driven approach to making decisions means that even if you disagree with his conclusion, he'll be able to explain in detail how he got there.
He also might be the most even-tempered person I've ever met, something that regular Select Board watchers know is in short supply. At a recent Meet and Greet, Mark closed a comment by apologizing for his "rant." I literally had to review the video of his comment to try and find anything that resembled a rant. He always keeps an even keel and will provide much-needed stability, respect, and civility to the Select Board.
The election is just around the corner. If you haven't met Mark yet, get in touch with us to join a Meet and Greet, a coffee chat, or to set up a one on one meeting. If you're looking for a civil, experienced and balanced leader who is more inclined to listen to others than he is to hear himself talk, I think you'd be hard-pressed to come away from a conversation with Mark without the clear impression that he deserves your vote on April 2nd.
Shawn Brandt, Campaign Chairman
Franklin Street