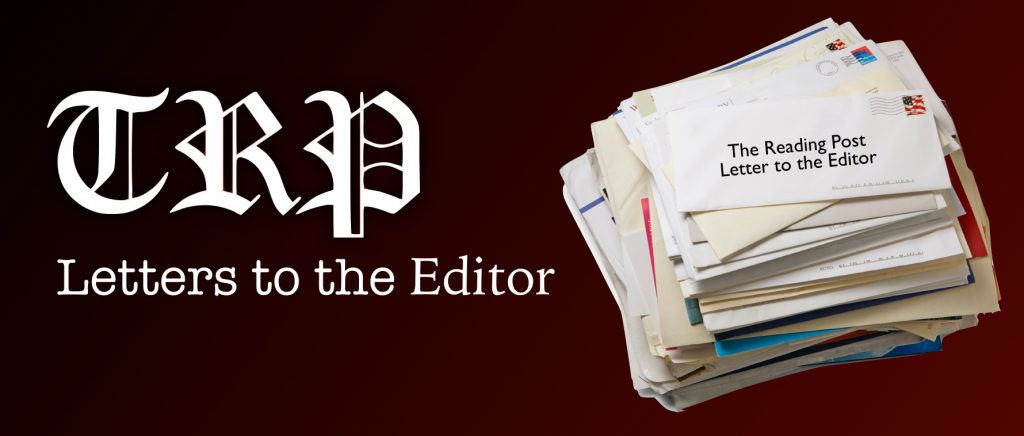 The Reading Post accepts Letters to the Editor. All letters must be signed. The Reading Post reserves the right to edit or not publish any letters received. Letters do not represent the views or opinions of the Post. editor@thereadingpost.com
---
Good public education requires public involvement, not just public comment. Anyone who has spent time on social media knows that there is no shortage of public comment. But what we need is someone who is willing to put in the time and effort required to bring positive change. Tom Wise has the knowledge, drive, and determination to bring that positive change to Reading Public Schools. 
I've known Tom since we moved to Reading in 2015. He quickly became my "go to" person for questions as we began to navigate RPS with our children. I have consistently been impressed with his knowledge and understanding of our district, from advanced programs to special education needs. I truly believe that Tom has workable plans to move our district forward.
A familiar face at School Committee and Budget meetings, Tom has followed the decisions made in our district closely over the years. He is passionate about early interventions for our most vulnerable students, researching and building his knowledge of dyslexia and other learning challenges. He knows that the earlier we identify our students who need more help the more opportunities they will have open to them as they move through our schools and beyond. His time serving on the Joshua Eaton Task Force with a team of administrators, teachers, and parents gave him an inside look at challenges our district faces every day.
Tom's goals are focused on communication, accountability, and sustainability. Improved communication between the district and families is strongly needed. His proposed use of SMART (Specific, Measurable, Actionable, Relevant and Timely) goals will help keep our administration accountable to its constituents – our children, families and fellow residents. And in this age of tight budgets, building sustainable success is more important than ever.
I urge you to join me in making the "Wise" choice on April 2nd and vote for Tom Wise for School Committee.
Michelle Greenwalt
Strawberry Hill Lane