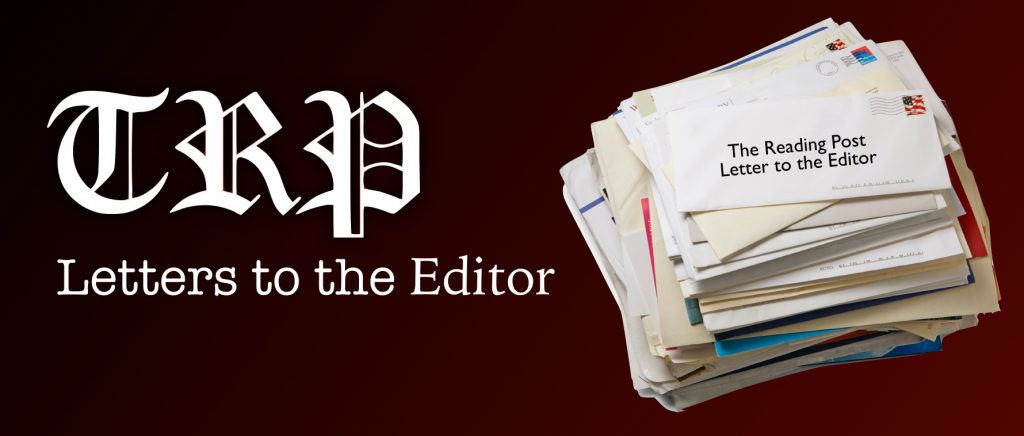 The Reading Post accepts Letters to the Editor. All letters must be signed. The Reading Post reserves the right to edit or not publish any letters received. Letters do not represent the views or opinions of the Post. editor@thereadingpost.com
---
My Fellow Residents,
I have known and worked with Chuck Robinson for nearly 15 years.  We served on the School Committee together for 9 years.  We coached youth sports teams together and spent many mornings at Christopher's discussing creative solutions to the challenges that face the Reading School System, the envy of the state.
Often we see that residents get involved in community activism when it has a direct impact on them.  In Chuck's case, 3 of his 4 children have already graduated from Reading Schools and yet, he still feels a calling to come back and continue serving our town.
I find Chuck to be a dedicated, committed, and disciplined leader who values not only constituents' opinions but also the process by which we govern our town.  In his 12 years of serving on the School Committee,  including the 3 terms I served with him, I witnessed countless occasions in which Chuck decisively guided meetings with a measured hand and calm demeanor.
With the added benefit of having served on the Finance Committee,  Chuck balances fiscal realities with the core needs of the children in our town.  He has forged productive working relationships with school administrators, teachers, parents, teacher unions and most importantly, our kids.  He is not influenced by special circumstances or short term fixes. Chuck seeks long term solutions in order to position our entire school district for sustainable success.
If you have had the pleasure of working with or knowing Chuck, you know that he is above all, trustworthy.  He will always do the right thing with full transparency and it will always be for the greater good of Reading.
Please join me in voting for Chuck Robinson on April 2nd.
Sincerely,
Chris Caruso