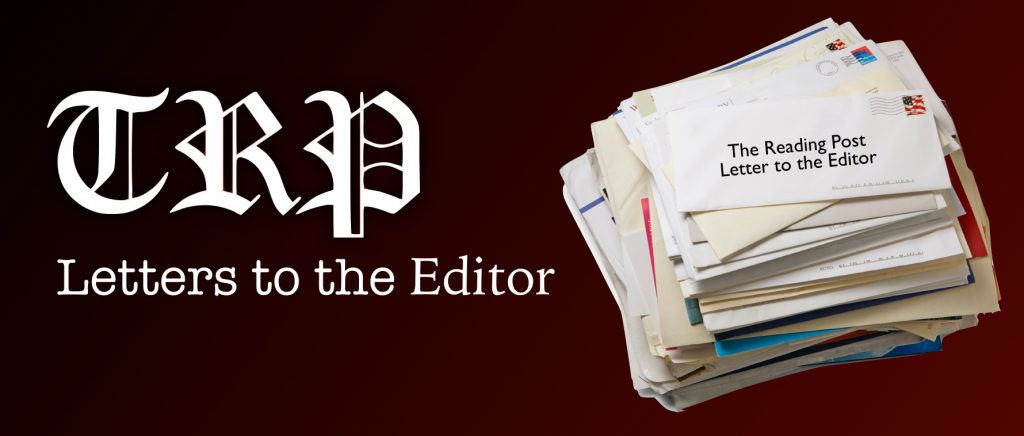 The Reading Post accepts Letters to the Editor. All letters must be signed. The Reading Post reserves the right to edit or not publish any letters received. Letters do not represent the views or opinions of the Post. editor@thereadingpost.com
---
To the editor,
Here's the answer to the question Ms. Williams posed in her letter of March 5 – NO! The Board of Health's not imposing fines for violations of its regulations is not a "good thing."
The goal of our health regulations covering food establishments, in particular, is 100% prevention of any food-related illness. People and companies going into this field know these expectations. Knowing does not always equal compliance. That's where regular checks and enforcement come into play. If someone in the food business has to be "educated" as Ms. Williams suggests as the first step in enforcement, then that person should not be in the business plain and simple.
The enforcement allowed in our Health Regulations are criminal proceedings and/or the issuance of modest fines. Fines can serve as reinforcement to a violation issued. They are also a heads-up to the recipient that the town takes violations seriously. If there is a desire to change this approach, staff should speak to the Board of Health and propose new regulations that will then be subject to community discussion via a public hearing.
The Board of Health and the Health Department should keep in mind that its number one purpose is to protect the health and well being of our residents. Keeping businesses happy is not their responsibility. To further that purpose the Board of Health should be receiving at least monthly reports of all inspections conducted and any warnings and violations issued by staff. Just to be told all is well is not sufficient and does not allow the Board of Health to fulfill its legal responsibilities under state law.
I would also ask that we stop being cowed by the phrase "Reading is unfriendly to business." In the many years that I've lived here that phrase has taken on a life of its own and become an urban legend that nothing seems able to dispel.
My question is: How? How are we unfriendly to business? Where is the evidence?
Mary Ellen O'Neill
Summer Ave