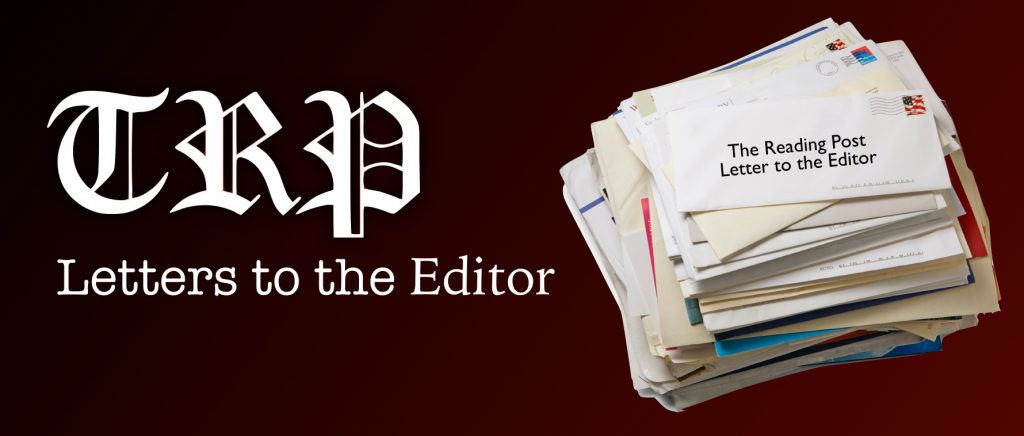 The Reading Post accepts Letters to the Editor. All letters must be signed. The Reading Post reserves the right to edit or not publish any letters received. Letters do not represent the views or opinions of the Post. editor@thereadingpost.com
---
Letter of Appreciation and Praise
Dear Robert LeLacheur, Reading Town Manager, and Reading Select Board Members,
It gives me great pleasure to submit this letter of appreciation for the truly outstanding level of competency, professionalism, and service that I received a short time ago from the Town of Reading's Health Agent, Laura Vlasuk. In my interactions with Ms. Vlasuk, she diligently performed her duties as the Town's Health Agent in a manner consistent with the Board's Mission Statement to "protect and promote the health and well-being of the citizens of Reading."
The nature of my association with Ms. Vlasuk involved a serious concern regarding a food-borne pathogen that not only affected a family member but also could potentially negatively affect the health of other residents or visitors to our town. After contacting a Board of Health member, who then referred me to our Health Agent, I was extremely impressed with Ms. Vlasuk's immediate response and her plan to investigate the matter and take the necessary steps to protect the public from contracting a food-borne illness from the establishment in question.
Ms. Vlasuk's expeditious and caring response was admirable; she did not hesitate or delay in addressing the problem I called to her attention and apprised me of the outcome of her efforts to ensure the health and safety of both Reading residents and visitors. It is indeed comforting to know that when residents reach out to various town committees and in my case to the Board of Health, Laura Vlasuk possesses the knowledge, the interpersonal skills, and the ability to successfully protect the health and well-being of all Reading residents.
With gratitude,
Eileen Litterio
Deborah Drive