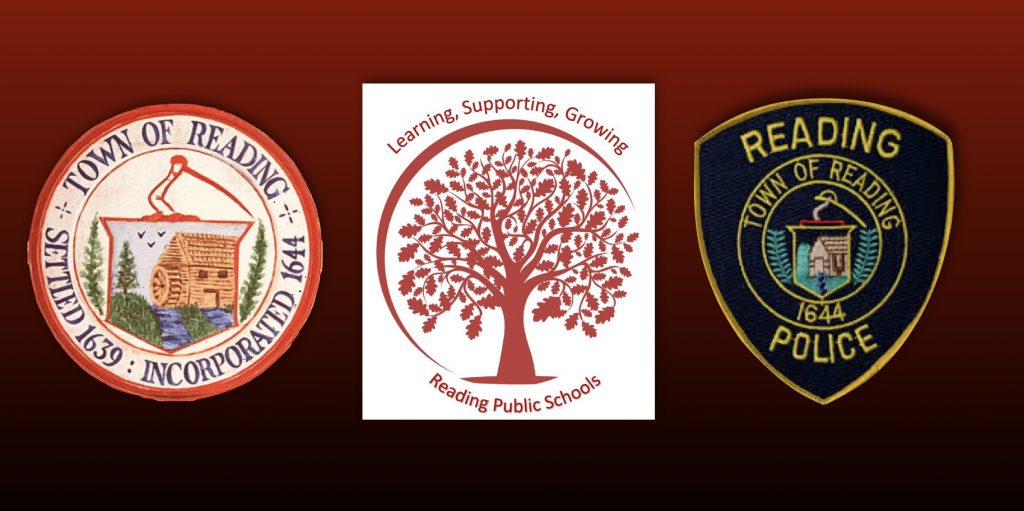 READING, MA  — Town Manager Bob LeLacheur, Deputy Police Chief David Clark and School Superintendent Dr. John Doherty jointly condemn the further acts of vandalism amounting to racist hate speech found at Reading Memorial High School this week. Deputy Clark again emphasizes the seriousness with which the Reading Police Department is treating the issue.
"As I have stated previously, we take incidents like these extremely seriously, and our top priority is ensuring the community's safety," said Deputy Clark. "Our officers are actively investigating these crimes, and we intend to hold the perpetrators accountable for their actions. The whole department is committed to this investigation."
On Wednesday, a teacher reported to administration that a student found racist graffiti written on a bathroom wall.  Thursday morning a staff member found similar graffiti written on a stairwell.  According to the school department, following the graffiti from Monday, police, and administration did a thorough sweep of all the bathrooms. Preliminary investigation indicates both incidents occurred between Monday night and Tuesday night. Both the Town and School Department are treating this, and the other incidents of hate speech, which have occurred at RMHS this year, with the utmost importance and urgency.
On Saturday, November 3rd from 6-7pm, the School Department and Town invite the Reading community to join together outside the front entrance of RMHS for an evening candlelight vigil "in support of human rights, in celebration of diversity and in opposition to hate, racism and bigotry." All are welcome to attend.
Also, the School Department will hold the first school-wide "town meeting" style courageous conversation next Wednesday during the school day.  All interested staff and students are encouraged to attend.  The goals of the conversation will be sharing stories, breaking down barriers and creating a stronger school community based on mutual respect.
The Reading Police Department encourages anyone with any information to report it to the police non-emergency line, either by calling 781-944-1212 or reporting it anonymously through the Text-a-Tip service or the Town website, detailed below.
More information on reporting an anonymous tip to Reading Police:
Text a Tip by texting the keyword READINGPD and a message to 847411 (tip411)
The Town website (READINGMA.gov) has more information about anonymous tips, including an anonymous reporting form, through this link: Reading Police Anonymous Tips