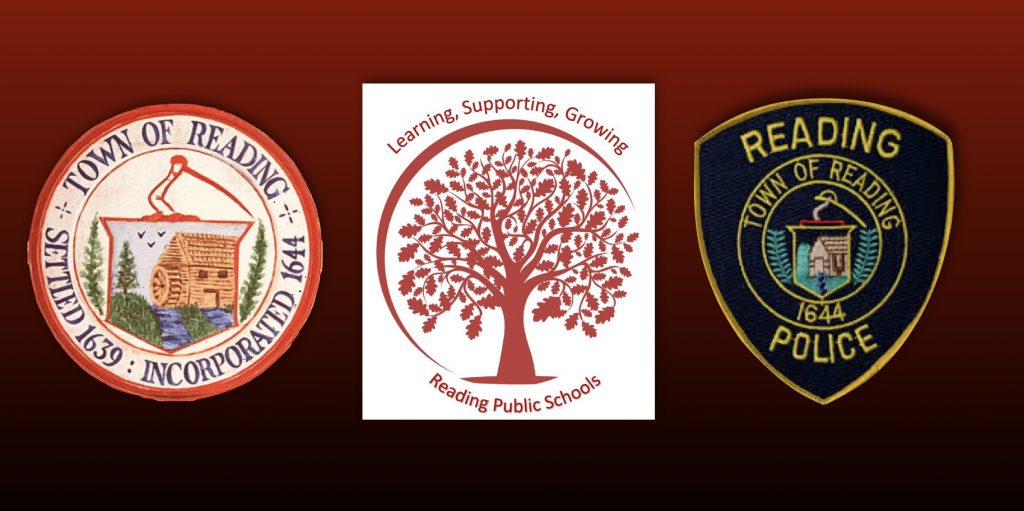 Town Manager Bob LeLacheur and Deputy Police Chief David Clark jointly condemn recent acts of vandalism targeting both the Jewish and LGBTQ+ communities in Reading and emphasize the seriousness with which the Reading Police Department is treating the issue.
Reading Police continue to actively investigate incidents of vandalism, including swastikas, as well as an anti-LGBTQ message found yesterday at Reading Memorial High School.
"As your Town Manager, I am limited in terms of what I can say because our Police Department is in the middle of an active investigation. It is increasingly challenging to stand down and follow proper policy and procedure, as I know we must when my first inclination is to simply shout 'STOP!" said LeLacheur.
"These acts of vandalism have no place in our community and run in complete contrast to the inclusive atmosphere that we work every day to maintain and protect in Reading. In the wake of the tragedy at the Tree of Life Synagogue in Pittsburgh, which has affected a personal friend, it's more important than ever for us to calmly but forcefully reaffirm our commitment to tolerance, respect and appreciation for all, regardless of religion, gender identity, sexual orientation or race."
"We have involved the community in a number of ways over the past couple of years, and our colleagues at the School Department have done a great job bringing these issues into the classroom as an opportunity to teach and learn."
"However, our unified message does not seem to be resonating with all members of the community. Perhaps some residents – of all ages – view these actions as pranks? Let me be clear – these are acts of hate. We have and will continue to vigorously investigate them. Anyone with information is encouraged to contact our Police Department anytime."
"We take incidents like these extremely seriously, and our top priority is ensuring the community's safety," said Deputy Clark "Our officers are actively investigating these crimes, which are as much a violation of our values as they are a violation of the law, and we have every intention holding those who criminally oppose those values accountable for their actions. The whole department is committed to this investigation, and we're eager to build on the work we've done with our community partners — including the Human Relations Advisory Committee, the Anti-Defamation League, Reading Public Schools, and other Town Officials."