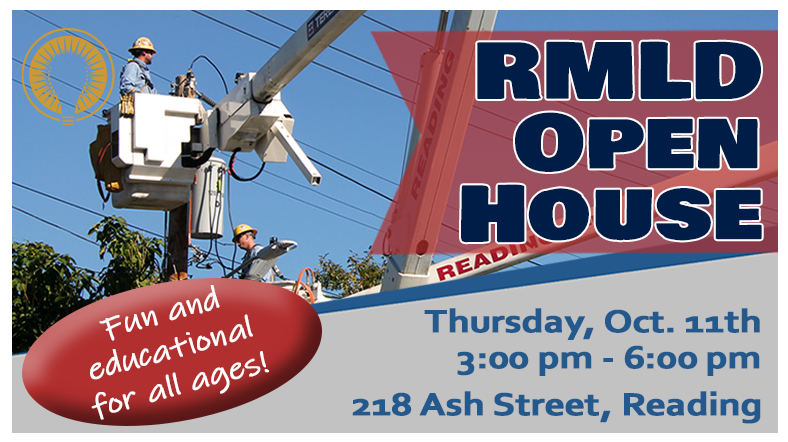 WHEN: Thursday, October 11, 2018, 3:00 pm – 6:00 pm
WHERE: Reading Municipal Light Department Garage – 218 Ash Street, Reading
Reading, MA -– In recognition of National Public Power Week (October 7-13), Reading Municipal Light Department (RMLD) invites customers to attend an Open House on Thursday, October 11th from 3:00 pm to 6:00 pm at RMLD's Garage located at 218 Ash Street, Reading. This fun and educational event will feature bucket truck rides, face painting, kid's games and prizes, pumpkin decorating, a lineman dress-up activity for the kids, lineman demos, and a plug-in electric vehicle showcase. RMLD staff will offer education on electricity, electrical safety, energy conservation, and information about RMLD rebate and efficiency programs. The event will also feature free snacks and music.
Public Power Week is an annual national event to celebrate the more than 2,000 community-owned, not-for-profit utilities that provide safe, reliable and affordable electricity to 49 million Americans.
RMLD provides electricity to Reading, North Reading, Wilmington, and Lynnfield Center.