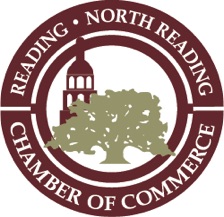 The Reading-North Reading Chamber of Commerce invites all business owners and the community to a Business Breakfast about the recent "Grand Bargain" signed by Charlie Baker on Wednesday, September 26th from 7:30 – 9:30 AM at Meadowbrook Golf Club, located at 292 Grove Street, Reading. The new legislation includes a jump in the minimum wage as well as a new employer-funded medical leave package. This panel discussion features stakeholders, business owners, and an employment expert to review what the new law means for employers. Check-in and breakfast starts at 7:30 AM, and the presentation will begin at 8 AM. Tickets are free for members and non-members thanks to a generous sponsorship from the law firm of Ruberto, Israel and Weiner, PC. "This breakfast aligns with the Chamber's mission to educate and advocate for local business owners," remarked Shanna Cahalane of Reading Cooperative Bank and President of the Chamber. "MA has highest in the national energy costs and health care skyrocketing, it's key local businesses understand how this legislation will affect their business and how they can prepare – and comply with them."
"It is vital for small business owners to know and understand what was included in the so-called "Grand Bargain" legislative package. While they may not be pleased with the new mandates contained within the law, being fully informed will help prepare their small business when it goes into effect." Christopher Carlozzi, Massachusetts State Director for NFIB.
Registration and more information may be found at www.readingnreadingchamber.com or by contacting Lynn Landes at lynn@rnrchamber.com or at 781-664-9207.
The mission of the Reading-North Reading Chamber of Commerce is to foster a thriving business community that facilitates connections between businesses, engagement between businesses and residents, and long-term economic growth in our community.