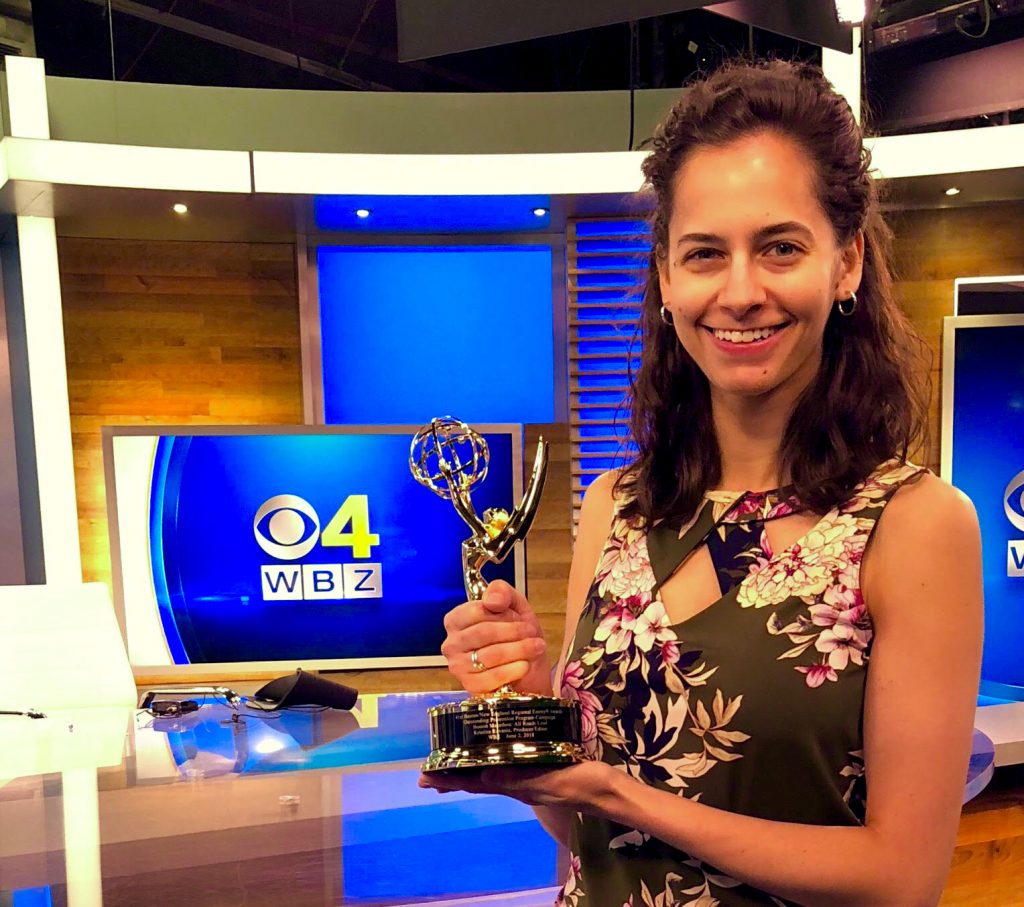 Kristina Ravanis, a 2007 Reading Memorial High School graduate, and former RCTV intern, recently won a 2018 Boston/New England Emmy Award for Outstanding Promotional Program-Campaign. Ravanis was part of a team who produced and edited the winning effort titled "Boston Marathon: All Roads Lead." After graduating from RMHS, Ravanis attended Fairfield University in Connecticut where she graduated with a major in television production as well as with minors in studio art and Spanish. "Winning my first Emmy alongside such a talented team is so exciting!" Ravanis commented. "For us to be recognized for all the months of hard work we put into promoting the Boston Marathon is truly an honor."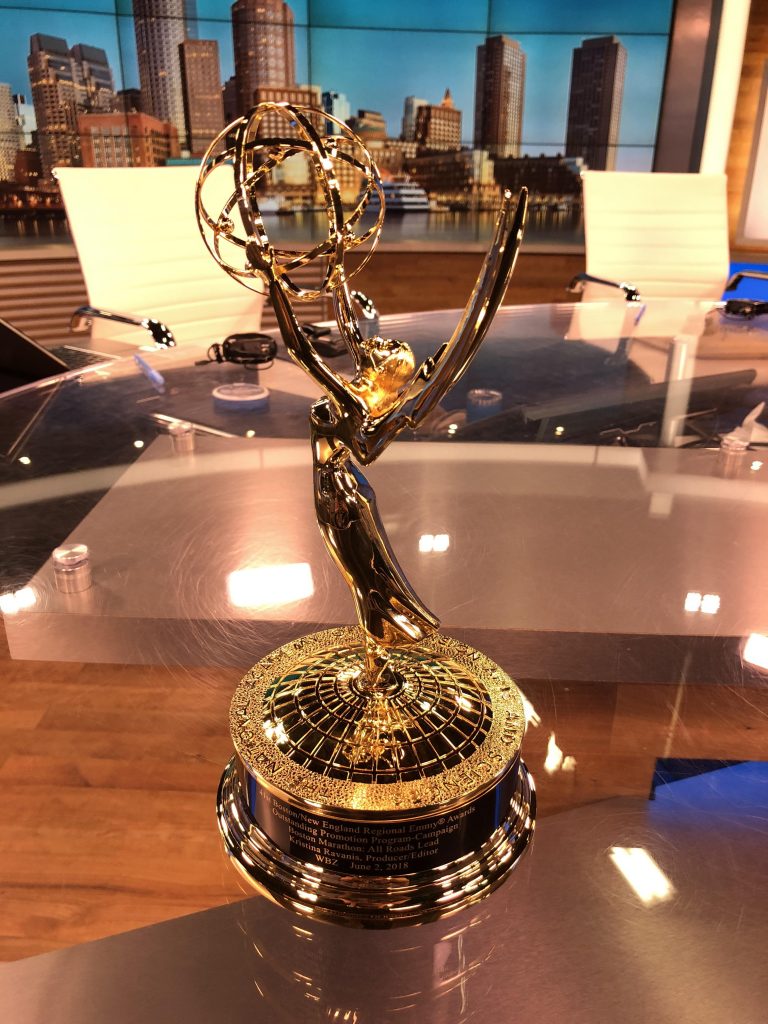 Emmys are presented by the National Academy of Television Arts and Sciences which is the premier and most recognized non-profit organization dedicated to the advancement of excellence in television. The Boston/New England Region is one of nineteen regional chapters. Submissions are judged in a competition with each winning submission going through up to six rounds of judging before being declared the winner. Various regions create partnerships to conduct judging for each other.
Ravanis now lives in Somerville and works at WBZ-TV in Boston.