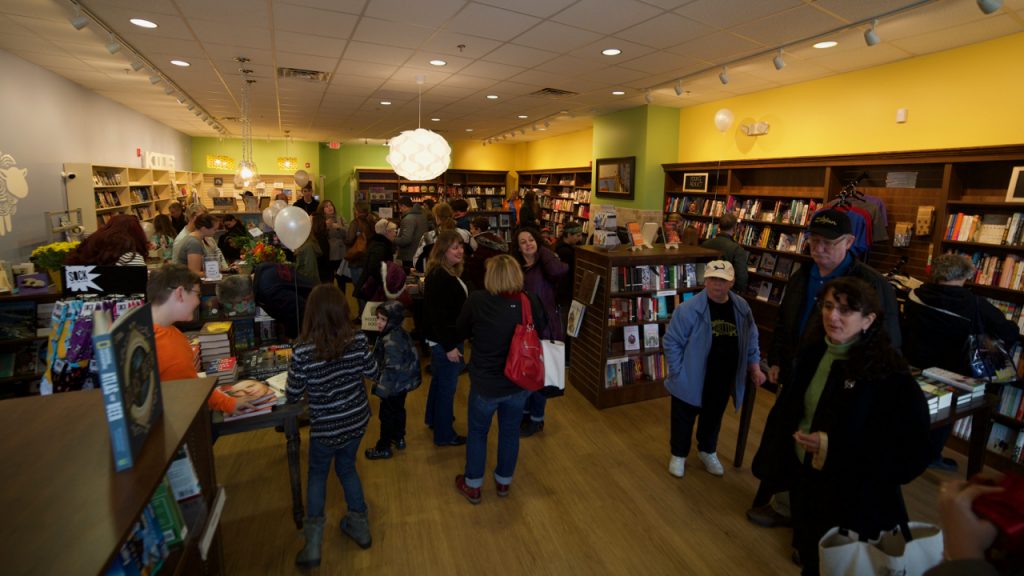 Reading, MA -– Whitelam Books is hosting a panel of authors and literary agent discussing how to write children's books on Tuesday, May 22 at 7:00 pm.  Whitelam Books is located in downtown Reading at 610 Main Street, near the intersection of Haven Street and Main Street.
Join children's authors Nancy Tupper Ling, Josh Funk, Nandini Bajpai and Ammi-Joan Paquette at Whitelam Books for an informative and fun evening as they discuss what it takes to turn an idea into a picture book or a novel.  The authors will provide insight into the publishing scene of children's books, while Ammi-Joan will speak to her role as a literary agent as well.  This event is free and open to the public – all are welcome!
NANCY TUPPER LING is the winner of the Writer's Digest Grand Prize and the Pat Parnell Poetry Award.  Often she draws her inspiration from the multicultural background of her family for her picture books.  She is the author of My Sister, Alicia May, Double Happiness, The Story I'll Tell and the soon to be published The Yin-Yang Sisters and The Dragon Frightful. Currently, she resides in Walpole, Massachusetts with her husband, Vincent, and their two girls.
JOSH FUNK is the author of books like as the Lady Pancake & Sir French Toast series (including The Case of the Stinky Stench and Mission Defrostable), It's Not Jack and the Beanstalk, Dear Dragon, Pirasaurs!, Albie Newton, How to Code a Sandcastle, Lost in the Library, and more.  Since the fall of 2015, Josh has visited (or virtually visited) over 300 schools, classrooms, and libraries. Josh is a board member of The Writers' Loft in Sherborn, MA and was the co-coordinator of the 2016 and 2017 New England Regional SCBWI Conferences.
NANDINI BAJPAI grew up in New Delhi, India, one of four sisters and many cousins, in a family that liked to read.  She lived and worked in India, Australia, and the US, before settling in the Boston area with her husband, kids, and a fluctuating number and variety of pets. Although she dabbled in corporate finance, business analysis, and fostering shelter animals, her first love is writing. In India, she is the author of Red Turban White Horse (Scholastic India), Starcursed (Red Turtle), and Rishi and The Karmic Cat (Red Turtle). The YA contemporary A Match Made in Mehendi (Little, Brown & Co) is her US debut, due to hit shelves in Spring 2019.
AMMI-JOAN PAQUETTE is the author of many books for young readers, including The Train of Lost Things, the Princess Juniper series, Ghost in the House, Bunny Bus, and The Tiptoe Guide to Tracking Fairies, as well as the Two Truths and a Lie series, co-written with Laurie Ann Thompson. Joan is the recipient of a PEN New England Discovery Award honor, and her books have been recognized with starred reviews, Junior Library Guild selections, and on a variety of "Best of the Year" lists. In her non-writing life, she is a senior literary agent with Erin Murphy Literary Agency. Visit her on the web at www.ajpaquette.com