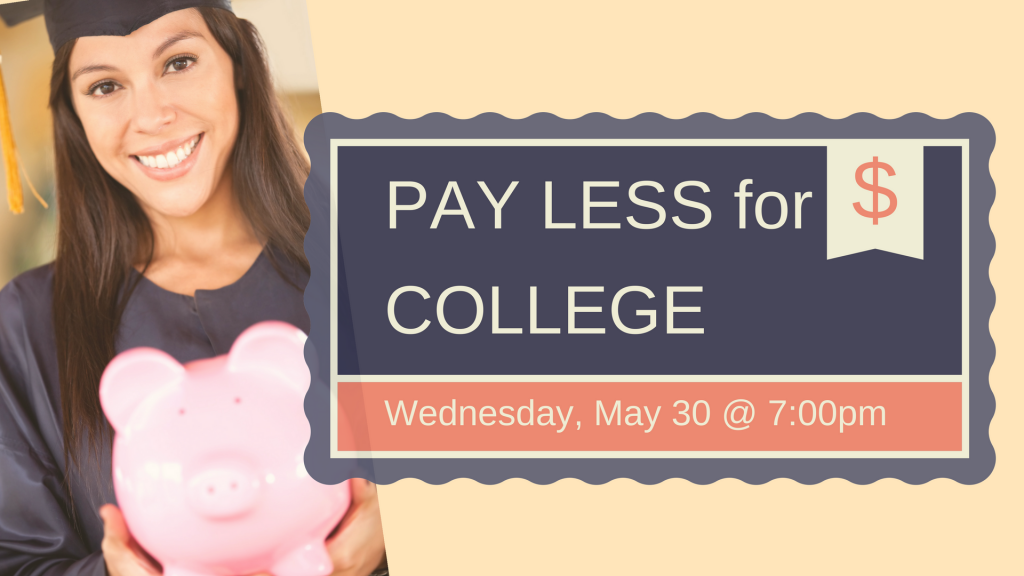 Pay Less for College: Seminar for Teens & Parents
Wednesday, May 30 @ 7:00 PM
Reading Public Library
Explore how to find schools that are best for YOU while being mindful of economics. Learn about merit aid, co-op schools and identifying great colleges that don't hurl you into debt for the next 20 years! Brought to you by Collegewise. Seminar open to parents and teens; parents are welcome to attend alone. Registration requested. Visit readingpl.org to register or call 781-944-0840.