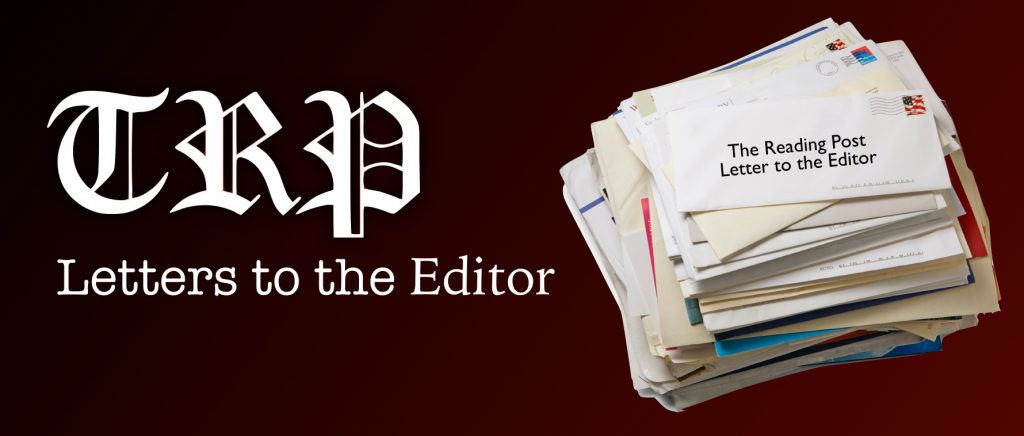 The Reading Post accepts Letters to the Editor. All letters must be signed. The Reading Post reserves the right to edit or not publish any letters received. Letters do not represent the views or opinions of the Post. editor@thereadingpost.com
---
In one of the loudest local election seasons in memory, a lot of attention has been paid to the override and to a fairly contentious Selectman campaign. Relatively little has been focused on the School Committee seats – roles which are truly critical to the success of the town in the long-term.
Today I write to heartily endorse Sherri VandenAkker for School Committee. For those that don't follow the School Committee closely, Sherri was appointed to fill the remaining three months in Gary Nihan's term in December, and in just a handful of meetings demonstrated qualities I look for from the role. For me, that list is a short one:
I want somebody who is committed to and passionate about education. Sherri has been an educator for more than 25 years. She took the initiative to start a YouTube series through RCTV to shed light on what is happening in our schools, and notably, she was the only person in our town of 25,000 who raised her hand when a vacancy on the School Committee arose during the heart of a particularly difficult budget and override season. She was able to dive in headfirst, rapidly exhibit an understanding of a complex budget, and able to understand the complicated tradeoffs
I want somebody who will challenge the norm and won't defer to groupthink. In just a handful of meetings during her interim appointment, I've seen that from Sherri. She has immediately looked comfortable in the role, asking insightful questions and challenging Dr. Doherty and others in a collaborative, engaging style. Whether the infamous "trust gap" is merited or not, we need people on the School Committee who have the expertise and credibility to pressure test the administration across the entire portfolio of RPS budgets, programs, and plans. Sherri has demonstrated that she can do that.
In her limited tryout, I've seen all I need to see to know that Sherri is a welcome asset to the School Committee and deserves a full term. I wholeheartedly support her candidacy and hope you will join me in voting for Sherri VandenAkker on Tuesday.
Shawn Brandt
Franklin Street