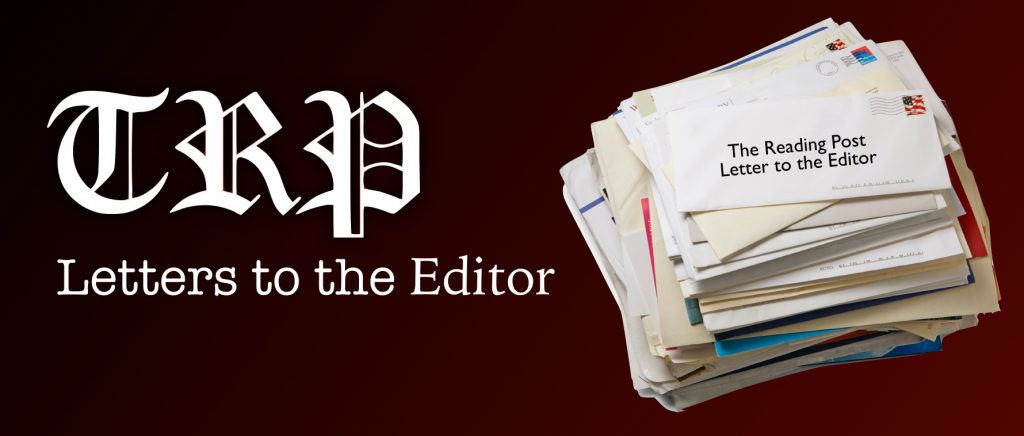 The Reading Post accepts Letters to the Editor. All letters must be signed. The Reading Post reserves the right to edit or not publish any letters received. Letters do not represent the views or opinions of the Post. editor@thereadingpost.com
---
To the Editor:
Anyone who has ever met Sherri Vanden Akker knows that she is authentically Sherri, all the time. With a vote for Sherri, you know exactly what you are going to get. No curveballs. No mystery guessing games. You are going to get a brilliant, passionate, woman. You are going to get someone who is fiercely committed to children and education. Sherri is an educator herself, a professor at Springfield College where she teaches writing and literature. She has decades of experience developing curriculum, training faculty, and setting priorities for teaching & learning. She is also a member of her Faculty Senate, where she revises education programs and Faculty Bylaws. She knows what it takes to work as part of the team, to discuss contentious issues, to listen to all points of view, and finally to come together around the common goal of educating children. This proven leadership and her collaborative spirit are exactly what Reading needs right now.
When there was a sudden vacancy on the School Committee, Sherri stepped up to the plate in December to help during this critical time of difficult budget discussions, with no guarantee of being able to continue after April. She was the only one to do so. Steady and reliable, Sherri quickly rolled up her sleeves and got to work. Her background & expertise, coupled with her dedicated following of the Reading School Committee, allowed for a seamless transition.  I would like to see Sherri continue in this role.
A vote for Sherri Vanden Akker is a vote for collaboration, expertise, and reliability. Please join me in voting for Sherri on April 3rd!