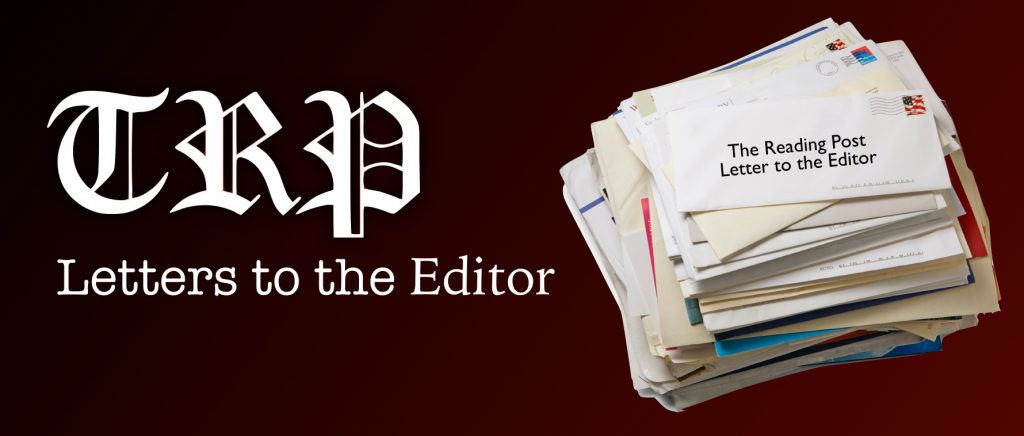 The Reading Post accepts Letters to the Editor. All letters must be signed. The Reading Post reserves the right to edit or not publish any letters received. Letters do not represent the views or opinions of the Post. editor@thereadingpost.com
---
On April 3, Reading will have two choices for the Board of Selectmen: John Arena, the incumbent and current Chair; and Vanessa Alvarado, a member of the Finance Committee seeking a first term.
Mr. Arena's supporters will highlight his experience as a Selectman as a differentiator. I believe it is critical that before giving "credit" for this experience, we assess some of the recent missteps buried in YouTube footage of Board of Selectmen meetings:
Did you know that last April, when the Board selected a new Chair, Mr. Arena failed to recuse himself, and even voted for himself as Chairman? This, despite a Board of Selectman guideline that one does not serve during an election year. It is a logical policy which helps ensure that candidates for re-election avoid conflicts of interest when setting agendas, leading meetings or otherwise conducting business as Chair. For Mr. Arena and two other Selectmen, "it isn't the first time" was reason enough to ignore their own policy.

Vanessa Alvarado will be a Selectman who understands that transparency means acting in ways which ensure fairness, even when predecessors have fallen short or it's not expedient to do so.

Did you know that the BOS has had troubled relationships with several of the town's volunteer boards and committees? Our town government relies on an army of volunteers who lend their expertise to various topics. Over the summer, the BOS removed a Board of Health member over a disagreement about a decision which, by statute, belongs to the Board of Health. Another vacancy was filled without the required public notice, by a former Selectman with no specific experience, bypassing a candidate with deep expertise in public health. The Board of Cemetery Trustees experienced unilateral decision-making by the BOS with limited consultation. We've lost many volunteers during the past year; several have openly cited their treatment by the BOS as a key driver.

Vanessa Alvarado will be a Selectman who values the critical volunteers within our "nighttime government" and respects their function as advisors with specific expertise.

Did you know that the Board very nearly put forth an override question that, for many residents, would literally force a choice between retaining teachers or hiring police officers? It was only through the dogged determination of Selectmen Friedmann and Berman, and a late change of heart from Selectman Halsey, that we were able to preserve the One Reading approach which has been so critical to our town's success over the years.

Vanessa Alvarado will be a Selectman who truly understands the premise of Commonwealth, which emphasizes the notion of working together for the common good.
While I appreciate Mr. Arena's service, I am frustrated by a persistent lack of transparency, fairness, and deference to the rules and policies that should govern BOS activities. We need a fresh start, and I am confident that Vanessa Alvarado is the right person for the role. Please join me in voting for her on April 3rd.
Shawn Brandt
Franklin Street