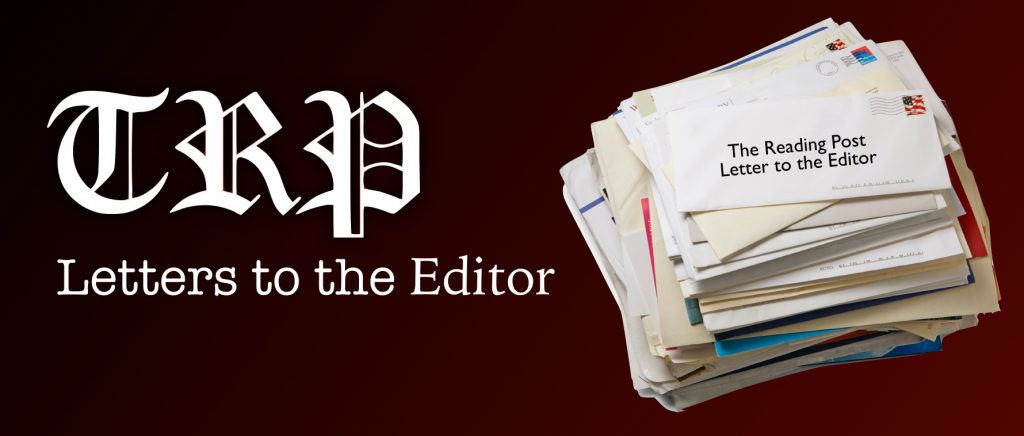 The Reading Post accepts Letters to the Editor. All letters must be signed. The Reading Post reserves the right to edit or not publish any letters received. Letters do not represent the views or opinions of the Post. editor@thereadingpost.com
---
I wholeheartedly support Vanessa Alvarado for the Board of Selectmen because I know she will value and listen to the other volunteer board members. She understands that volunteers are pivotal to a healthy town. She has pledged to empower them and maximize their expertise to help the town run more effectively. 
Unfortunately, many Selectmen, including her opponent, do not share Vanessa's attitude towards our volunteers.  Communication with other boards, committees and commissions and the Board of Selectmen is poor. In cases where town volunteers do not agree with the majority of the Selectmen, the volunteers are targeted for removal, their group "sunsetted", or in the case of the elected Board of Trustees for the Reading Municipal Light District, some Selectmen have threatened to sell the asset that the Trustees oversee. The appointment process has become political and is harming our community. 
Reading will be stronger when we treat our volunteers with respect and allow them to flourish instead of trying to keep all the control at the top. Appointments should be made based on qualifications, not on alliances with the Board of Selectmen. Vanessa has shown her ability to collaborate during her tenure on the Financial Committee. She has committed to embracing volunteers and utilizing their expertise. This is the mentality that Reading needs. Vanessa is intelligent, open-minded and dedicated and she will be an outstanding member of the Board of Selectmen. 
Thank you for your time.
Beth Shurland, DVM
Former member of Reading Board of Health