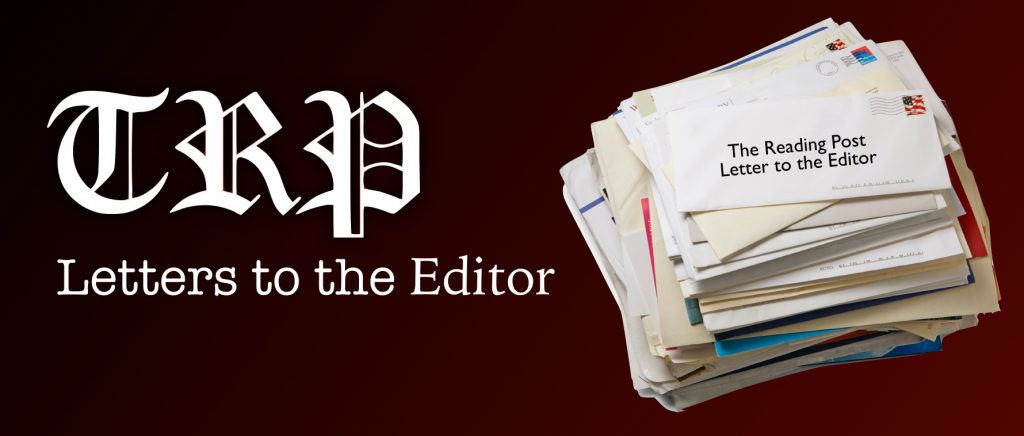 The Reading Post accepts Letters to the Editor. All letters must be signed. The Reading Post reserves the right to edit or not publish any letters received. Letters do not represent the views or opinions of the Post. editor@thereadingpost.com
---
To the Editor:
One Reading, One Reading that's the theme from the Yes for Reading advocates on the long night of January 30, 2018 when the Board of Selectmen voted to place a $ 4,150,000.00 override on the April 3, 2018 ballot, but can we be One Reading?
All property taxes and most all Town collected fees (depot parking etc,) are paid into the Town, by state law and the Town Charter Town Meeting must vote a School budget and a Town budget so can we be One Reading ?
The present split of those taxes and fees (most if not all fees collected by the schools stays with the schools) is 64 percent schools and 36 percent Town, so can we be One Reading?
Consider if you will that the 64 percent of all town side taxes and fees goes to support approximately 5,000 pupils and teachers the other 36 percent ( no school fees) goes to support one way or the other all 26,000 residents, no we are not and cannot be One Town.
Over the next 60 days or so until April 3, 2018 much information will be forth coming if you feel that you have enough information and can afforded the override vote yes if cannot afford it vote no, but in any case get out and vote, many Supreme Court Rulings and even a President (in congress) have been by one vote so do not think yours will not count it will, even if yours cancels mine. In that respect we can be One Reading.
William C. Brown
28 Martin Road Reading