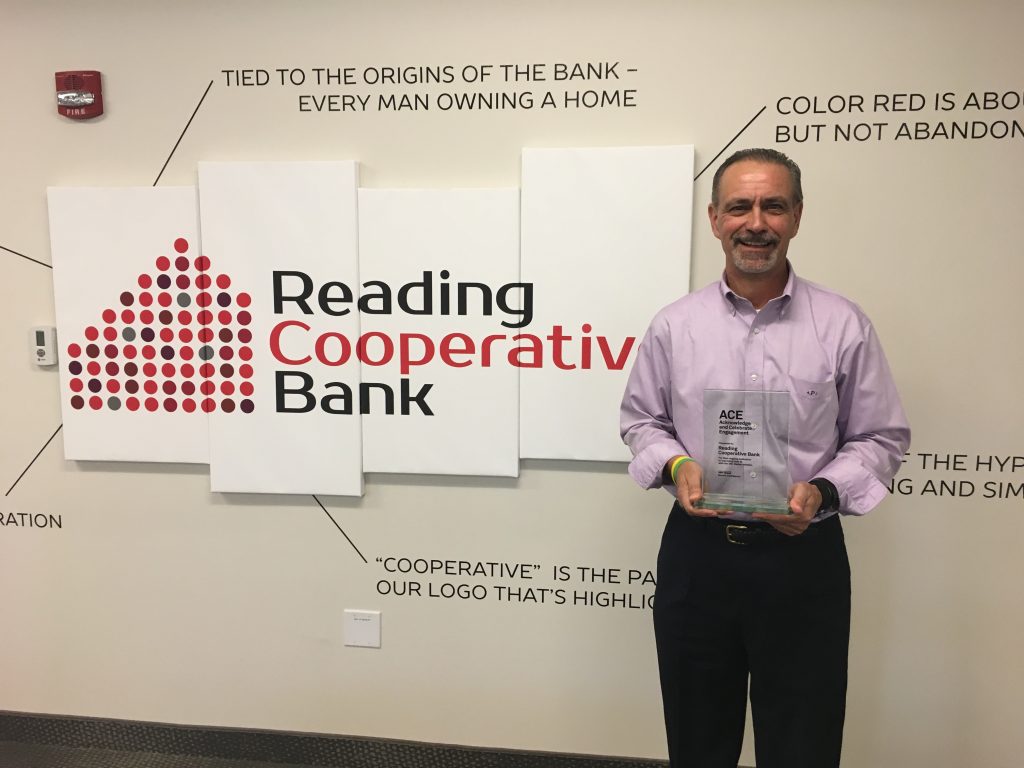 Reading Cooperative Bank (RCB) is excited to announce that the Bank and Senior Vice President, Anthony J. Patti, were recognized at the 2017 SNL Banker User Conference with the Acknowledge and Celebrate Engagement (A.C.E.) Award for ongoing dedication to improving banking business intelligence (BI) with the SNL Banker solution.
Over 70 SNL Banker clients gathered in Baltimore for the conference. Attendees shared ideas, success stories and learned real-world strategies for deploying and utilizing the SNL Banker solution to maximize performance at their institutions. At the event, the SNL Banker team presented the inaugural A.C.E. Awards to acknowledge and celebrate the engagement of 11 client banks, including Reading Cooperative. These banks were honored for their participation at the SNL Banker User Conference throughout their years as a client.
"We're beyond excited for Tony and the Bank's achievement", said Julieann Thurlow, President and CEO of RCB. "This accolade is no small feat and really speaks to the nature of Tony and our staff – proactive, invested, and always willing to go the extra mile to optimize or streamline procedures."
About Reading Cooperative Bank: 
Reading Cooperative Bank is a depositor owned co-operative founded in 1886. This community-centric North Shore financial service provider has branches in Reading, Wilmington, North Reading, Woburn, Andover, and Burlington. They also operate teaching branches at Northeast Metro Tech in Wakefield (open to the public) and at Reading Memorial High School (students and staff only), as well as an online branch at www.readingcoop.com. 
Member FDIC | Member SIF | Equal Housing Lender