Reading reads…a lot! We have an outstanding public library in a beautifully redesigned building with an attentive and accommodating staff. They loaned over 360,000 items to 19,980 card holders last year alone, all while being in a temporary home from January until the big move on October 2nd.
Our town is also fortunate to have privately owned Little Free Libraries where neighbors can get to know each other and exchange books anytime. If you've never heard of Little Free Libraries, they are mini book distribution boxes in neighborhoods and registered with The Little Free Library organization. We have two very passionate stewards in our town, Daisy Giunta and Laura Wilson. They happen to be friends who share a love of books and a desire to share the joy that reading can bring to book fans of all ages and reading levels. Daisy's Little Library is located on the Mineral Street side of her front yard at 126 Summer Avenue. Laura's is on the driveway side of her home at 24 Bay State Road. Don't be intimidated by the fact that these boxes are on private property. The stewards have positioned them to make them easily accessible to passers-by and they couldn't be more inviting. The boxes are run on the honor system. Neighbors are encouraged to "take a book, leave a book". If you don't have a book to leave it's still okay to help yourself to one of the offerings. You are free to keep the book, pass it on, or bring it back. If you have a book you want to share, but don't want to borrow one now, that's also fine, as long as there is room for your contribution. You are also invited to leave a note of greeting or a request for a particular book. You might find your choice waiting for you on a future visit.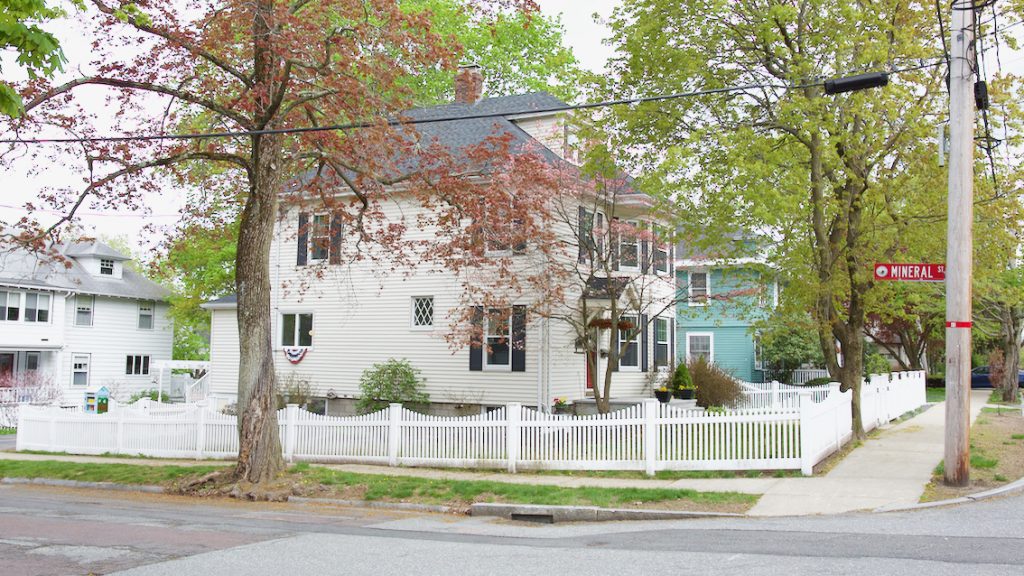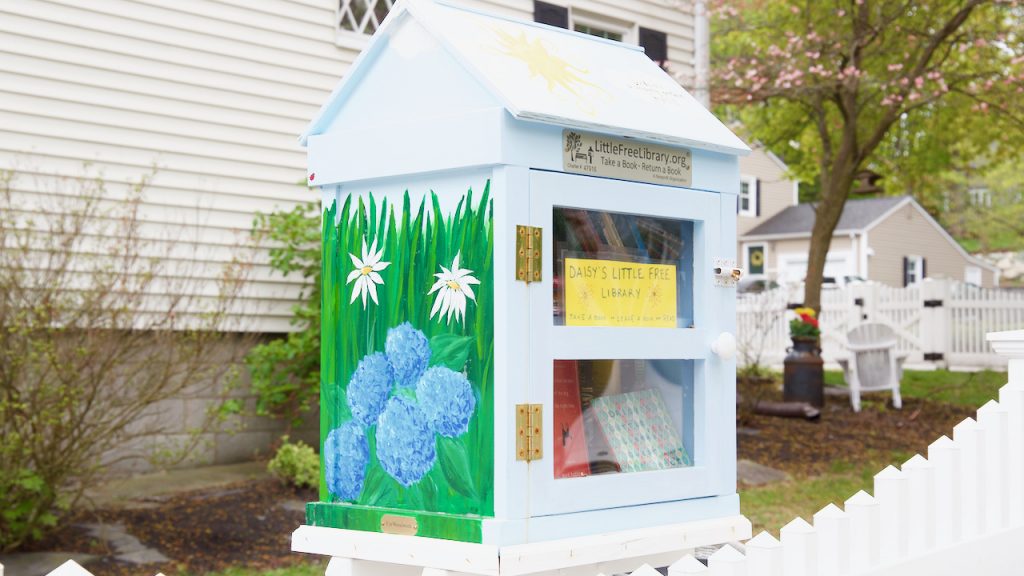 Daisy and Laura are great fans of the Little Free Library concept. Laura first experienced their impact in her home state of New Jersey, and both acquired their lovely "boxes" as birthday gifts. As stewards, they are chartered by The Little Free Library organization and are listed on its worldwide map to be found by visitors or newcomers to town. The women say they received assistance/information from the organization when they were starting out but run it with a free hand now-just staying in touch by reading the group's emails and Facebook posts.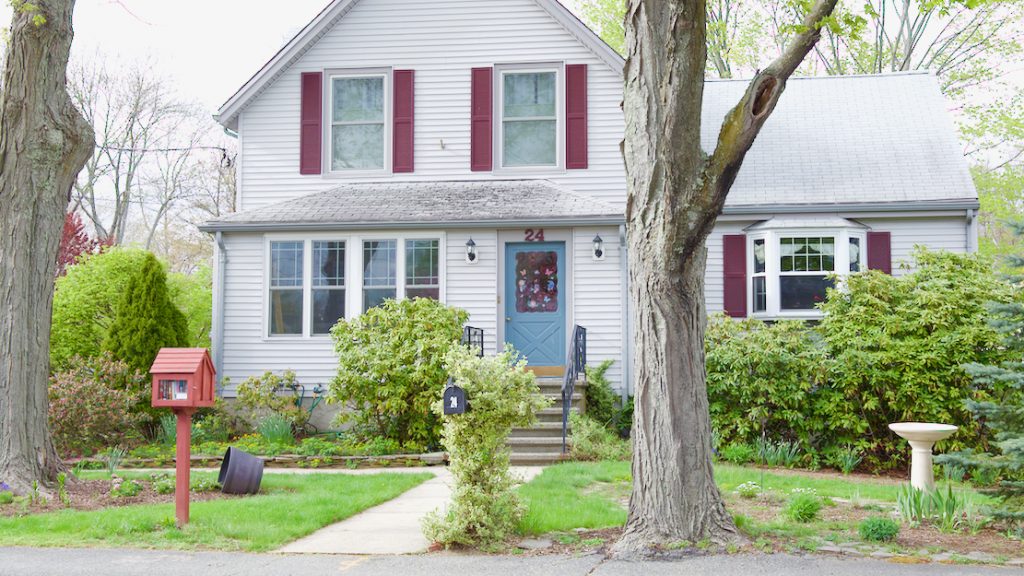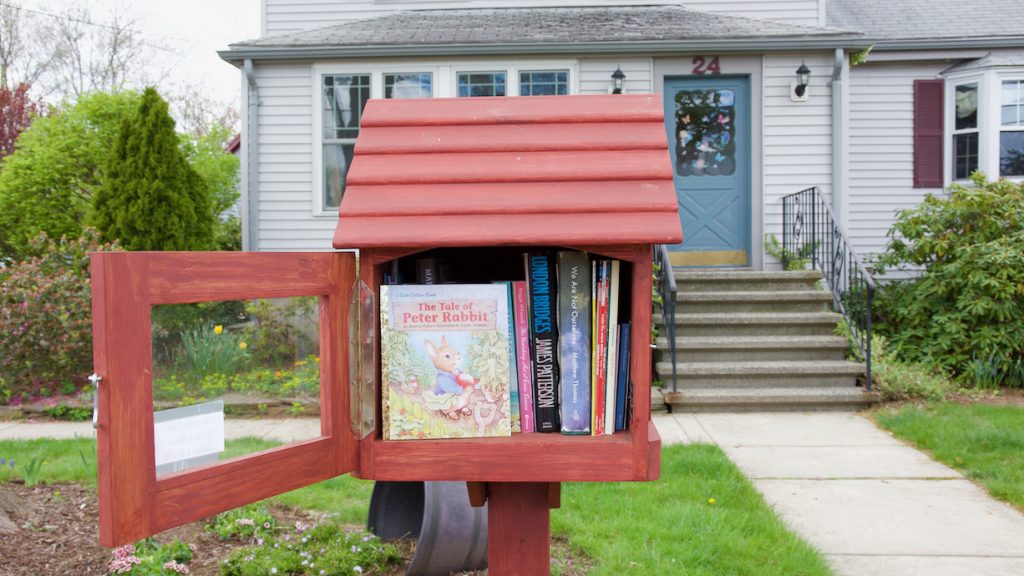 Visit your Little Free Libraries soon. You will be in for a treat. The boxes, themselves, are works of art not to be missed. As for the books, you are sure to find something of interest whether you're a kid, a teen, or any other age.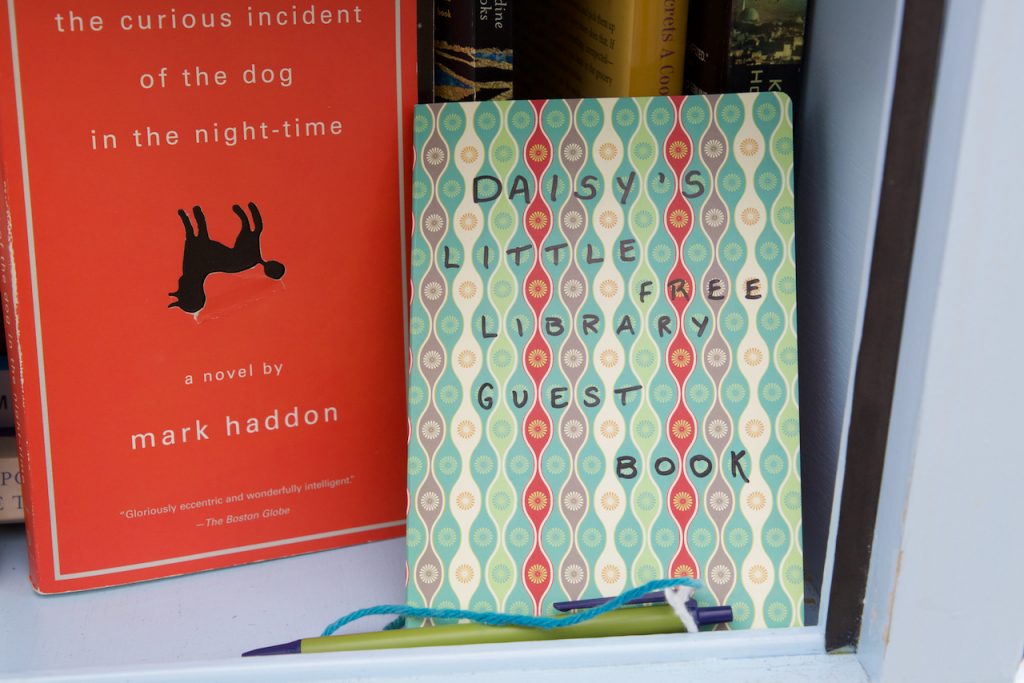 Little Free Library is a global non-profit organization dedicated to getting books into the hands of as many people as possible. They foster neighborhood book exchanges in an effort to build community while spreading the sheer joy of reading. LFL was established in 2009 by Todd Bol with his own personal box at his home in Hudson, Wisconsin. Once he joined forces with his partner, Rick Brooks, the program expanded worldwide. Still headquartered in Hudson, the organization offers builder's plans, sells finished models, and provides start-up support for stewards. In addition it maintains a map of all registered Little Libraries around the world and makes donations to various literacy-based charities. As of this year, there are over 50,000 registered Little Free Libraries in all 50 states and 70 countries. More information can be found at: littlefreelibrary.org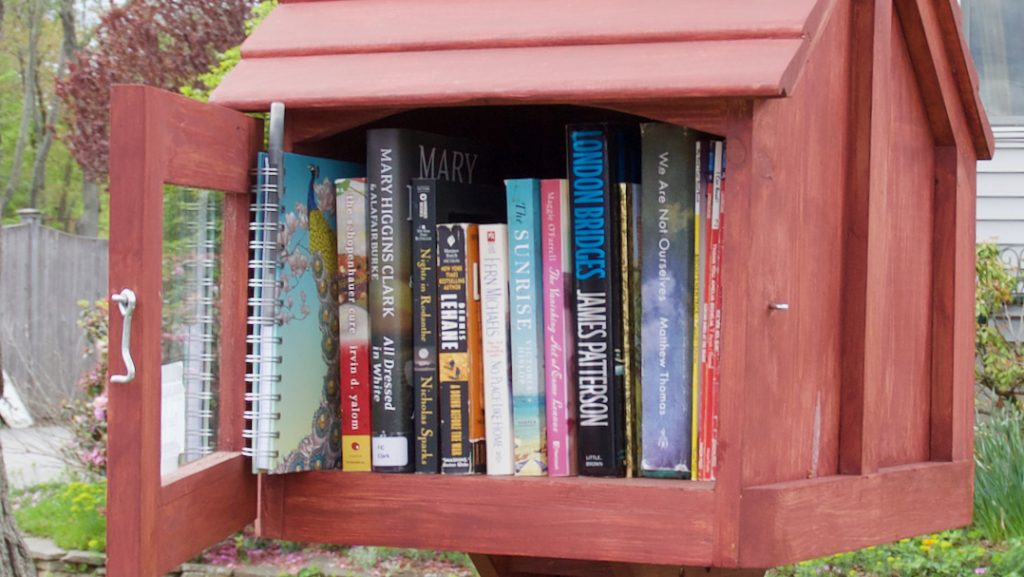 Reporter's note: There is a third chartered Little Free Library box in town, on Longfellow Rd., but attempts to identify and reach the steward were unsuccessful.