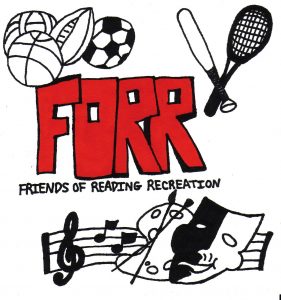 Registration for the 2017 Middle School Cross Country team will open on March 22. The program, sponsored by the Friends of Reading Recreation, is open to Reading Middle School children of all running abilities. There is a $100 registration fee that includes a team racing singlet and entry fees for all the meets. The season will begin on September 6 and last for nine weeks. Practices will take place on Mondays, Wednesdays, and Fridays from 3:15 p.m. to 4:15 p.m. at Birch Meadow. There will be five or six meets.
The team will be under the direction of Coach Dan Princic. Princic, a USATF Level 1 certified coach, has over 20 years of running experience from middle school to the collegiate level. Princichas coached newcomers, MIAA All-State qualifiers, collegiate walk-ons, and NCAA Division I All-Americans. Princic is a math teacher at Woburn High School and lives in Reading with his family.
The program is expected to have over 100 runners, but has capacity limits to ensure a quality experience for all runners. Team members will be expected to participate in practices and participation in primary meets will be mandatory so parents who are interested in registering their child are encouraged to be sure that practice and meet schedules can be balanced with other activities.
The primary purpose of the Middle School Cross Country team is to engage young runners that are interested in developing skills in the sport. Focus will be on proper training, form, and technique. Focus will also be given to developing core and other strengthening skills and to have fun. For questions regarding registration, interested parents can email petegc@cargo-transport.com. Those with questions regarding the program can email the coach at dan.princic@gmail.com. Online registration can be found at www.signmeup.com/119351