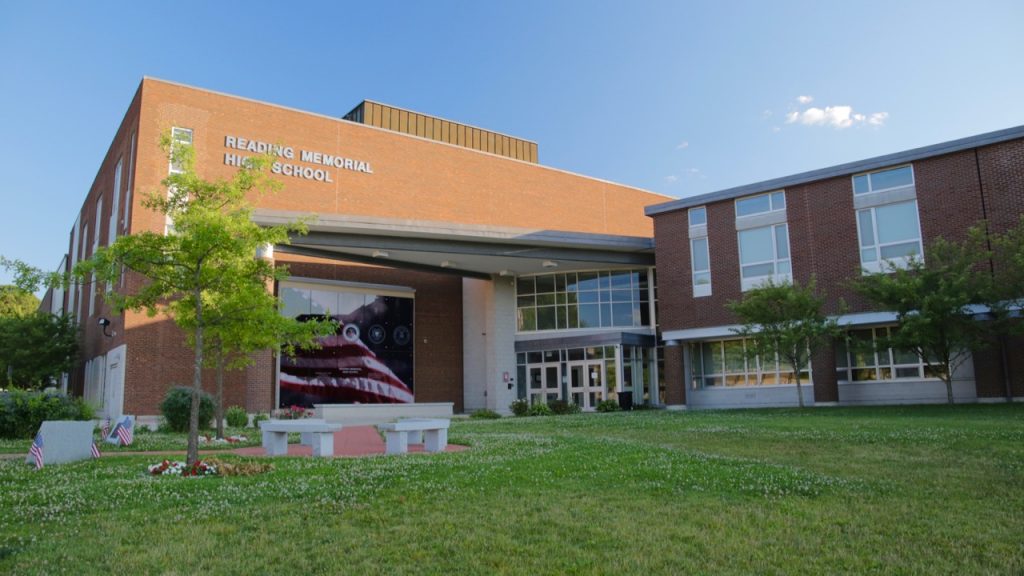 Reading Police Department and Reading Public Schools Investigating Break-In at High School
Chief Mark D. Segalla and Superintendent Dr. John Doherty report that the Reading Police Department has charged a student with breaking and entering into the high school overnight.
A 16-YEAR-OLD JUVENILE MALE is charged with:
• Breaking and Entering in the Nighttime with the Intent to Commit a Felony
• Breaking and Entering into a Depository
• Possession of Burglarious Tools
• Receiving Stolen Property Under $250
On Monday, Feb. 27, just after midnight, police responded to Reading Memorial High School, 62 Oakland Road, on a report that a burglar alarm was activated.
Upon arrival, police began checking the doors to the building and noticed a male wearing a black hooded sweatshirt wandering the halls.
The Reading Fire Department and the Massachusetts State Police K-9 unit also responded to the scene.
Reading Police, with assistance from the State Police K-9 unit, entered the school. After announcing their presence, police saw the male run down a hallway toward a stairwell with a black backpack in his hands.
Police were then able to make contact with the suspect, identified as the JUVENILE MALEoutside the cafeteria. Inside the backpack, police found burglarious tools, cash, a wallet and other items. 
The JUVENILE MALE will be summonsed to Middlesex County Juvenile Court in Lowell at a later date.