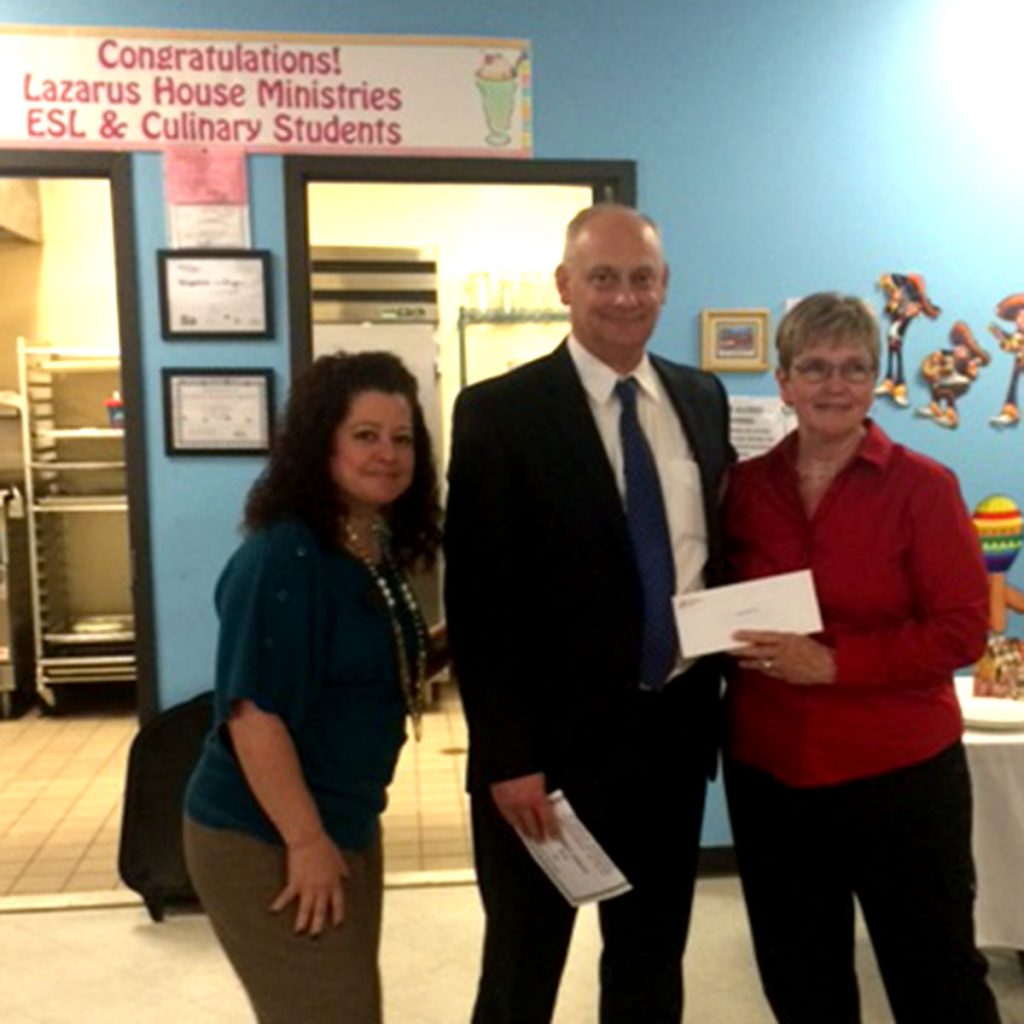 Reading Cooperative Bank recently donated to Lazarus House Ministries, Inc. of Lawrence for its Work Preparation program.  The Work Preparation Training program was developed with one thing in mind: to move families and individuals out of poverty and homelessness and to assist them in becoming productive and self-sufficient citizens within their communities. The objective is to develop and implement a comprehensive, replicable program to prepare low-income persons for the work world. Lazarus House provides classroom education, pre-employment skills classes, job training, and ongoing mentoring. With this innovative program, these individuals will have the opportunity to increase their employment potential, learn how to effectively retain a good job, and/or expand their advancement potential with their personal employment experiences.
"We are so grateful to our good friends at Reading Cooperative Bank. The Foundation's support of Lazarus House's Education and Work Preparation Program helps people with many barriers, including English language and housing insecurity, persevere to fulfill their dreams. Our students have many dreams and talents, and with your investment, they can fulfill their promise and build more secure lives for themselves and their families." Said Linda Vincent, Work Preparation Program Coordinator, Lazarus House Ministries.
"Lazarus House Ministries is an integral part of the community, helping to enrich the community by helping those in poverty reclaim their lives.  We are proud to donate and support such a wonderful organization and help to improve the communities we serve," says Gladys Martinez, Branch Manager Andover Office.