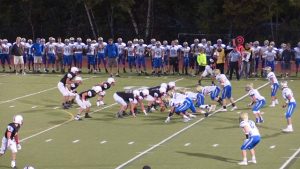 Friday night was the home opener for the Reading Rockets varsity football team at John Hollingsworth Field. Coming into play, the Rockets were nursing a tough defeat (28-6) from Central Catholic. Reading was able to turn things around this week with a 37-13 victory against the Acton-Boxborough Colonials.
Corey DiLoreto, co-captain and quarterback, led the way for the Rockets with four touchdowns, including a fourth down, 26 yard passing connection to Matt Panacopoulos.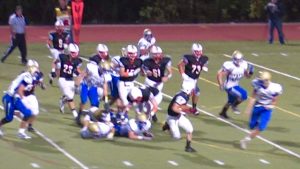 After the game Coach John Fiore said "Nice to get a win. Working hard to get ready for a very good Winchester team."
Reading will take on Winchester on Friday, September 23 at 7:00pm at Reading Memorial High School. This will be the first league game of the season.