The Reading Rotary and North Reading Rotary Clubs held their fifth annual Taste of Metro North on Wednesday, March 2nd at the new North Reading Middle & High School.  The event is a key fundraiser for the Clubs and helps support the many local programs that they sponsor.  Thirty-seven restaurants/vendors served up everything from appetizers to entrees to desserts.  Many renowned chefs and servers from the area's numerous culinary establishments were on hand to get residents and share their best efforts.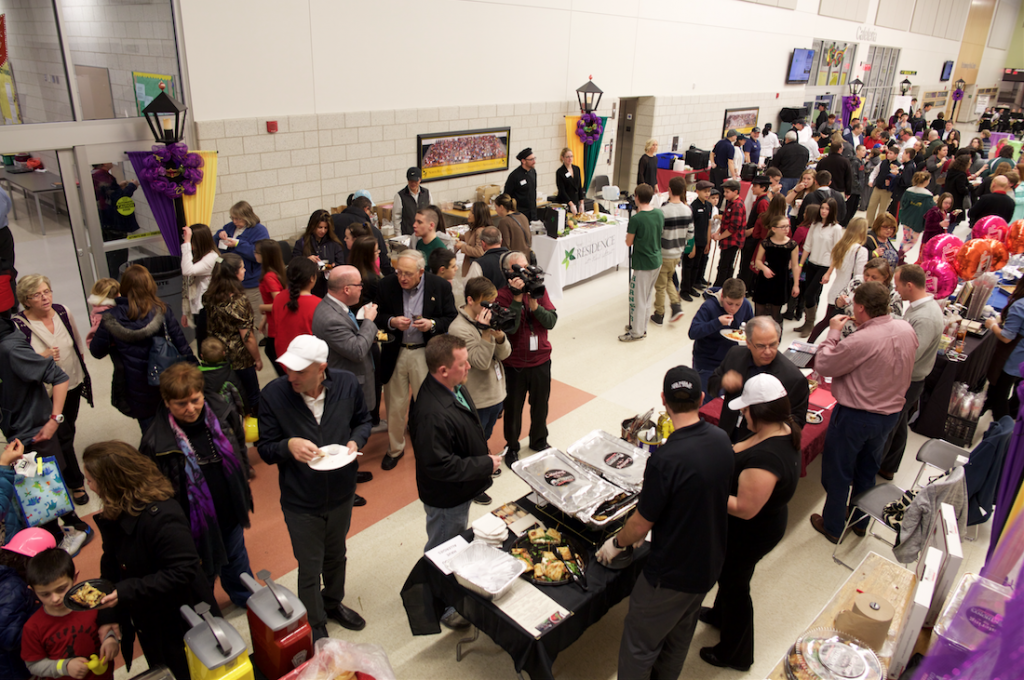 The homemade chips and dip offered by Red Heat in Wilmington was a fan favorite.  Anthony's Coal-Fired Pizza provided samples of their unique, well-done pizza with fresh tomatoes and toppings.  Desserts were provided by Chartwell's Dining Service who service the North Reading Public Schools.  Fuddruckers offered 1/2 hamburgers with fresh toppings, and Harrow's served up samples of their famous homemade chicken pie. "It's a great way to get in the community and meet people and say hello."  Wally Arsenault of Harrow's commented.
Several non food-related vendors provided information about their services, including banking and healthcare.  A few even offered free water to event participants.  The organizers were pleased with the turnout and with the feedback they received.  "It's grown every year and the restaurants, once they're in come back, because it's a great community event."  Rotary event coordinator Greg Johnson added.
Rotary is an organization comprised of caring, local business persons and citizens, from various backgrounds, who share a common goal: to make the world a better place.  Local projects Rotary has contributed to in recent years include Boston Strong, Adopt-A-Family, Reading Education Foundation, and many more.
RCTV coverage of the event is available online