READING, MA — No matter the weather, we know people love music programs at the library! This year, we're happy to be working in partnership with Creative Arts to present a series of Sunday afternoon concerts to delight you throughout the winter season.
On Sunday, December 3, at 1:30 pm, music lovers are invited to spend an afternoon with pianist Jeongweon (John) Lee. A multifaceted musician and composer, John plays and teaches all varieties of keyboard instruments. He graduated from Berklee College of Music and has a Master of Sacred Music from Boston University. As an instructor at Creative Arts, John is thrilled to share his passion for music with the Reading Community. Bundle up and come to the library on Sunday afternoon, and enjoy the music!
For 45 years, Creative Arts has taught people of all ages and abilities to express themselves through art, music, and theater, creating a community where everyone belongs.
December 3 | 1:30 pm | RPL Community Room | no registration required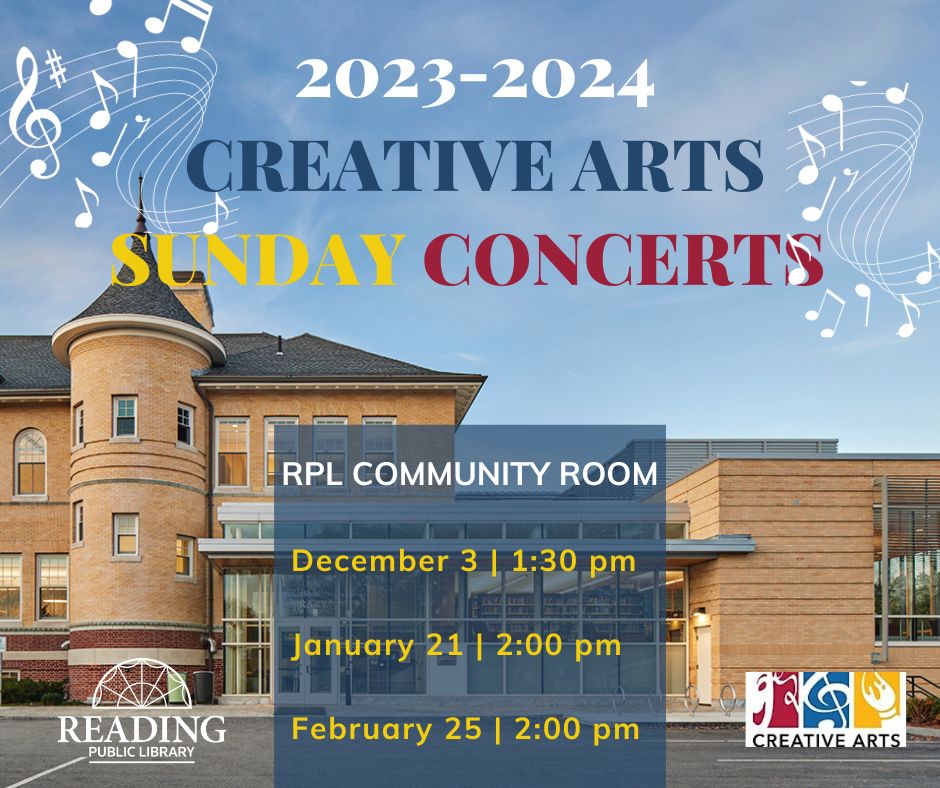 ❦
The Reading Public Library is committed to evolving together to strengthen communication, equity, collaboration, and learning in our community. Our mission is to be a center and resource for learning and civic engagement. We provide a place and platform of, by, and for the people who can benefit as individuals as well as contribute to the well-being of the community. We work to achieve these goals and commitments by focusing on education, equity, accountability, and access.