Saturday, November 18 at Ultra Chic at Hillview Country Club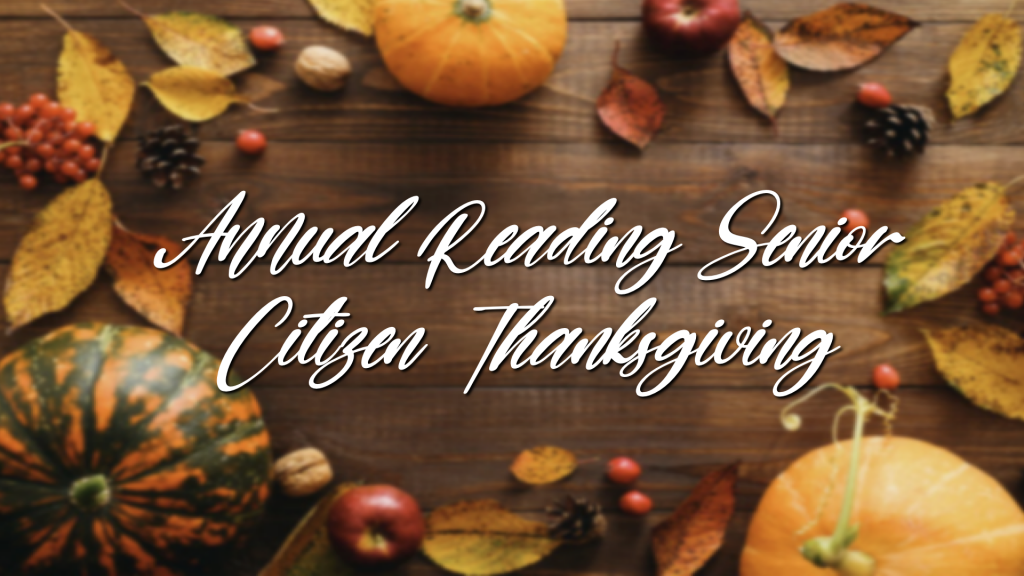 BOSTON – Reading Senior Citizens are invited to attend the annual Thanksgiving Dinner at Ultra Chic at Hillview Country Club in North Reading on Saturday, November 18 at 1 p.m. Doors will open at 12:15 p.m. 
Held annually since 2008, the Reading Thanksgiving Dinner is hosted by Representative Brad Jones, his wife Linda, Representative Richard Haggerty, and Senator Jason Lewis. As in years past, hundreds of local residents are expected to attend this year's event and enjoy a traditional turkey dinner with all the fixings served buffet style. Guests will enjoy a DJ and dancing at the event. 
"We are excited to be able to help celebrate the start of the holiday season with Reading's seniors," said Representative Jones. "Thanks to the support of my legislative colleagues, Representative Haggerty and Senator Lewis, as well as the generosity of the many local businesses and individuals who have partnered with us over the years, we are able to carry on this wonderful annual tradition for the community, and we look forward to seeing everyone on the 18th."
The dinner is free and open to all Reading residents over the age of 60. However, reservations are required and will be taken on a first-come, first-serve basis. For reservations for the dinner, please contact the Pleasant Street Center at 781-942-6794 by Monday, November 13 and ask for Linda Antinoro or Chris Kowaleski. 
All attendees, who are able, are asked to bring a non-perishable, non-expired food item for donation to the Reading Food Pantry. The food pantry can always use coffee, tea, flour, sugar, baking soda, cooking oil, lunch packs of fruit, toothpaste, shampoo, and conditioner. At this time, the most needed items include:
Solid white tuna in water
Spaghetti sauce in a jar (with and without meat)
White or brown rice (instant or regular)
Tissues
Laundry detergent
If you would prefer to make a monetary donation, please put it in a sealed envelope marked: Reading Food Pantry and include your name and address.