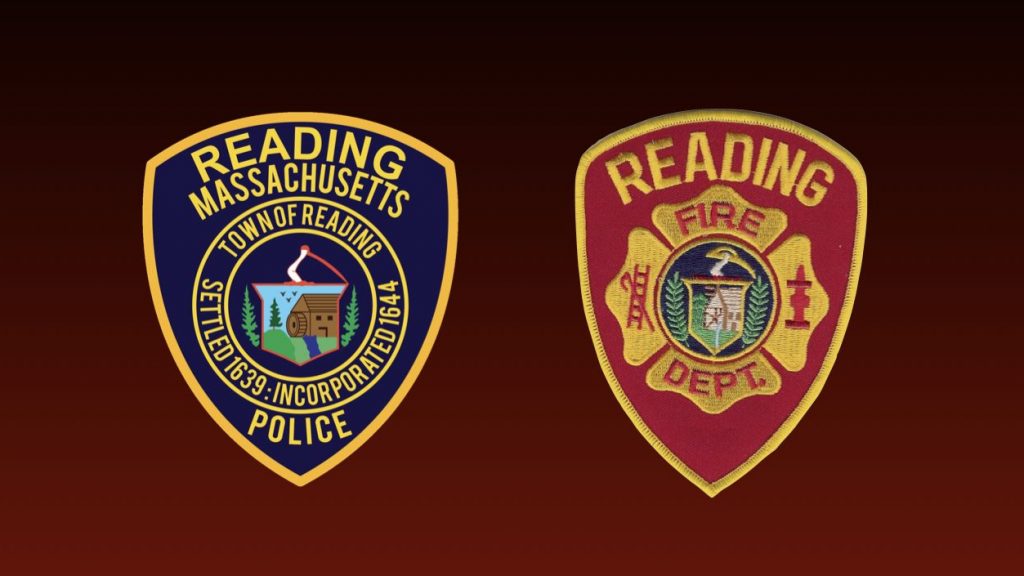 Reading, MA – Excerpts from the Reading Police and Fire log:
Monday, September 18, 2023
5:36am – Door found propped open at Service for Honda on Walkers Brook Drive.
5:41am – Exterior door alarm at Birch Meadow Elementary School.
5:55am – Back-up sector building checks.
8:19am – Canterbury Drive resident reports that two unlocked vehicles were entered overnight.
9:45am – Complaint regarding paving trucks impeding traffic on Strout Avenue.
10:30am – Complaint regarding a vehicle that rolled backward into another vehicle on Salem Street.
10:55am – DPW notified of a deceased skunk on John Street.
1:05pm – Injured seagull in the road at Jordan's Furniture on Walkers Brook Drive.
2:56pm – Follow-up visit with a Libby Avenue resident.
3:00pm – Traffic enforcement on Longfellow Road.
3:51pm – Pilgrim Road resident reports that their vehicle was damaged by a neighbor's tree.
6:13pm – Hillcrest Road resident reports that a fire alarm will not silence.
6:15pm – Commercial alarm at Family Dental Associates on Main Street.
7:06pm – Smoke alarm sounding at an Oak Street residence.
8:03pm – Possible elevator entrapment at RMHS.
9:14am – Report that a person is yelling loudly in the lobby of an Elderberry Lane building.
Tuesday, September 19, 2023
12:45am – Exterior door alarm at Birch Meadow Elementary School.
12:58am – Extra check of a Longview Road residence.
7:50am – Verbal warning issued for a DPW sign violation on Wilson Street.
8:29am – Lift assist for a High Street resident.
9:13am – Commercial alarm at Bertucci's Restaurant on Walkers Brook Drive.
11:27am – Report of a water issue at a Harvard Street residence.
11:28am – GPS fall detection at a Red Gate Lane residence.
11:48am – Missing dog located on Tennyson Road.
1:34pm – Assistance rendered to Mass State Police in looking for a vehicle crash.
2:13pm – Complaint regarding a vehicle parked the wrong way on Main Street.
3:14pm – Smoke detector activation at a South Street residence.
4:33pm – Report of a suspicious person in a wheelchair is traveling on the street on Walkers Brook Drive.
4:57pm – Complaint regarding multiple vehicles driving erratically at night on Oakland Road.
6:42pm – Assistance rendered with a vehicle locked inside the Compost Center.
6:49pm – Complaint regarding a sport car traveling at a high rate of speed on Main Street.
6:59pm – Kieran Road resident reports an issue with solicitors.
7:02pm – Loss prevention at Stop and Shop on Walkers Brook Drive reports a shoplifter.
7:04pm – Criterion Road resident reports an open door at a neighbor's house.
7:13pm – Report that person felt threatened in a past incident at Chipotle Mexican Grill on Walkers Brook Drive.
8:00pm – Cleaner in to be fingerprinted at RPD.
8:12pm – Erratic vehicle operation reported on Main Street.
8:59pm – Sunnyside Avenue resident reports that someone banged on their front door.
9:30pm – Oder of gas investigation on Main Street.
9:45pm – Hampshire Road resident reports their child was threatened with a knife.